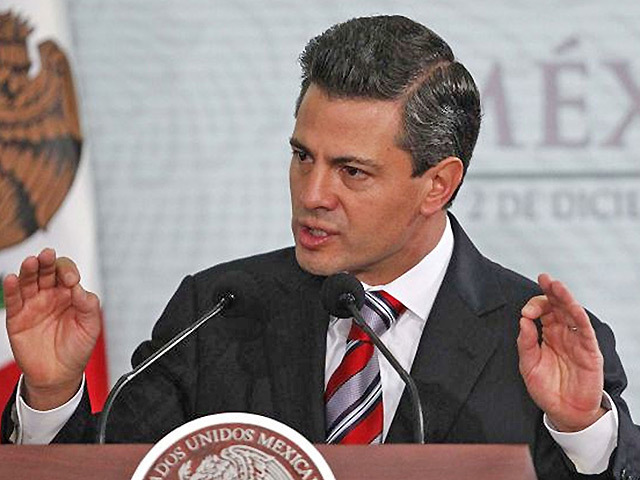 The Mexican president will visit Aberdeen next week to sign an energy collaboration agreement, it has been confirmed.
Enrique Pena Nieto will formally announce the memoranda of understanding at a meeting with North Sea leaders in the Town House on Thursday.
He will be hosted by Scottish Secretary Alistair Carmichael and Energy Minister Matt Hancock.
In the afternoon, he will visit Robert Gordon University to meet academics and view a presentation on the energy sector, before viewing a demonstration of the Drilling and Advanced Rig Training Simulator.
Mexico is the ninth largest producer of oil in the world.
The president and his wife are due in the UK for a four-day state visit, during which he will also sign agreements on education collaboration and tourism cooperation.
Arriving on Monday, Mr Nieto will be formally welcomed by the Queen on Tuesday and have a private lunch and later a banquet hosted by Her Majesty at Buckingham Palace, as well as delivering an address to MPs at Westminster.
He will meet Prime Minister David Cameron on Wednesday, while also holding talks with Labour leader Ed Miliband and Deputy Prime Minister Nick Clegg.
On Thursday, the president will travel to Aberdeen for the final stage of the visit.
Mr Nieto announced a package of proposed reforms in 2013 that were designed to enable private investors to participate in the country's oil sector.
The market had previously been controlled by the state-run entity, Pemex, for 75 years.
Felipe Calderon, the previous Mexican president, visited Aberdeen in 2009.
Accompanied by the Duke of York, he visited BP's North Sea headquarters at Dyce, went to the Town House for a special oil and gas exhibition, and a lunch hosted by former Aberdeen Lord Provost Peter Stephen.