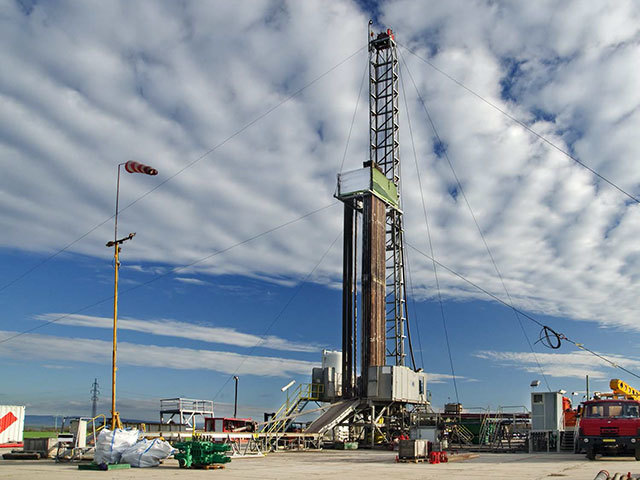 A US oil and gas company has pulled out of a farm-out and exploration deal with another firm, citing the falling price of oil as a factor in the decision.
Texas-based companies Caza Oil and Gas and Clayton Williams Energy Inc (CWEI)  have mutually agreed to terminate their deal to develop the latter's 14,738-acres site in Reeves County, Texas.
The deal was struck between the two firms last year subject to terms and agreements.
These required the drilling of an initial horizontal Wolfcamp well before February 1 with CWEI as the operator and Caza providing 75% of the costs attributed to drilling, completing and equipping the initial equipment well.
They were to earn a 50% working interest in the well and the right to be included in the balance of the farm-out area.
Caza was also obliged to drill and complete two additional Wolfcamp wells in the farm-out area by December 31 this year in order to continue the agreement, or otherwise to pay a $1.6million for each additional well not drilled.
However, the company have cited low oil prices in their decision to focus on near-term only obligation wells and not proceed with participation in the initial commitment well – which they fear would not provide a suitable return for shareholders in the current economic climate.
Chief executive officer of Caza, W.Michael Ford, said: "We are disappointed that Caza is no longer participating in developing this substantial acreage in Reeves County, Texas. The original agreement with Clayton Williams represented an opportunistic and innovative transaction and one which was potentially transformational for the Company, tripling its current net leasehold position.
"However, the original deal terms are no longer commercially viable in the current oil price environment and, whilst we sought to reach agreement on revised terms to reflect prevailing economics, this was unfortunately not possible and the decision was taken to terminate the agreement rather than incur further costs and commitments.
"Management continues to focus on applying capital in an effective manner to deliver appropriate returns for shareholders and Caza remains in a good position with very good assets in Lea and Eddy Counties, New Mexico, and with no pressing lease obligations."
CWEI carried out exploration production of oil and natural gas chiefly within Texas, New Mexico and Louisiana.