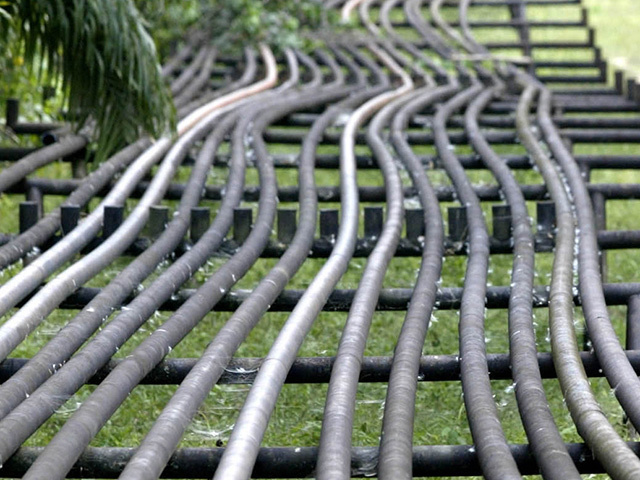 Oil fell after the first monthly gain since June as Saudi Arabia stepped up production, lifting OPEC's output beyond its collective quota for a ninth month.
Futures decreased as much as 1.4% in New York. The Organization of Petroleum Exporting Countries pumped 30.6 million barrels a day in February, according to a survey.
Oil sank almost 50% in 2014 as Saudi Arabia led the group's decision in November to maintain its output target at 30 million a day, exacerbating a global glut.
West Texas Intermediate's discount to European prices settled at the widest in more than a year on Feb. 27 as US crude stockpiles expanded to the highest level in weekly data that started August 1982.
The oversupply has driven US drillers to cut the number of rigs in service for a 12th week to the fewest since June 2011, Baker Hughes Inc. data showed.
"It's a supply-driven story," David Lennox, a resource analyst at Fat Prophets in Sydney, said by phone. "OPEC's rhetoric has suggested that they wouldn't cut production and all we've seen now is the numbers confirm that. That's putting pressure on the price."
WTI for April delivery slid as much as 67 cents to $49.09 a barrel in electronic trading on the New York Mercantile Exchange and was at $49.14 at 3:58 p.m. Singapore time.
The contract rose $1.59 to $49.76 on Feb. 27, capping a 3.2% gain for the month. The volume of all futures traded was about 37 percent below the 100-day average.
Brent for April settlement was down 57 cents, or 0.9%, at $62.01 a barrel on the London-based ICE Futures Europe exchange. It advanced $2.53 to $62.58 on Friday. Prices rose 18 percent in February, the most since May 2009. The European benchmark crude was at a premium of $12.92 to WTI after closing at the widest on Friday since January 2014.
Saudi Arabia's output rose by 130,000 barrels a day to 9.85 million a day, the highest level since September 2013, a Bloomberg survey of companies, producers and analysts shows. The country pumps the most crude among the 12 nations of OPEC, which supplies about 40% of the world's oil.
Prices may trade at $64 to $65 a barrel in the near-term, Adel Abdul Mahdi, Iraq's oil minister, said Sunday.
OPEC's second-biggest producer plans to ship more than 3 million barrels a day of oil in March after exporting more than 2.5 million a day in February, he said. The Bloomberg survey for February puts Iraq's output at 3.45 million barrels a day.
In the US, where horizontal drilling and hydraulic fracturing have unlocked shale formations to drive an oil boom, drillers idled 33 rigs last week to 986, according to data from Baker Hughes, an oilfield services operator. Companies have reduced the number of machines in service by 589 since Dec. 5, the figures showed.
The current rig count implies output growth of 385,000 barrels per day by the fourth quarter, down 55,000 barrels a day from last week, Goldman Sachs Group Inc. said in a report e-mailed Monday. The slowdown points to growth decelerating close to levels needed to balance the market, it said.
Crude supplies in the US, the world's biggest oil consumer, increased by 8.43 million barrels to 434.1 million through February 20, according to data from the Energy Information Administration.
The nation's output rose to 9.29 million barrels a day, the highest level in weekly data from the Energy Department's statistical arm since January 1983.
In China, the central bank cut interest rates Saturday for the second time in three months to shore up growth in the world's largest energy user. The government's manufacturing gauge was at 49.9 last month from 49.8 in January, the statistics bureau and the China Federation of Logistics and Purchasing said Sunday. Numbers below 50 signal contraction.
Recommended for you

Saudi Arabia seeks OPEC+ oil quota cuts while some members resist