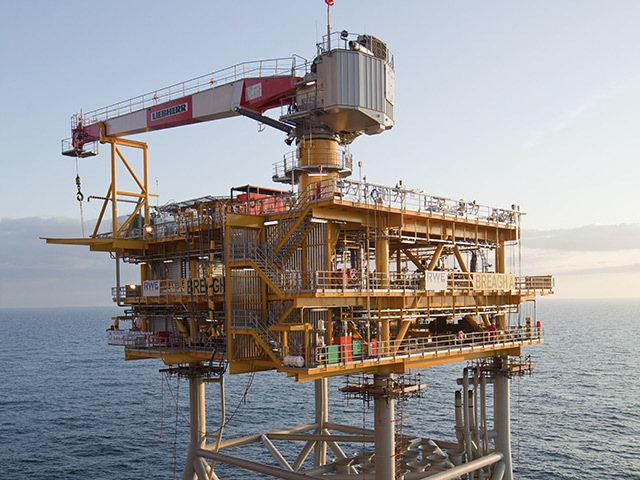 German utility RWE yesterday closed the sale of oil and gas production arm RWE Dea to Russian billionaire Mikhail Fridman, ending months of uncertainty over whether the £3.7billion deal would go ahead.
But it causes embarrassment for the UK Government, which tried to block part of the transaction at the 11th hour, citing possible sanctions against the new owner.
It remains to be seen how Westminster will respond to RWE Dea's UK North Sea assets – now owned by new company L1 Energy – falling into Russian hands.
Tit-for-tat economic sanctions caused by the ongoing crisis in Ukraine are making trade links of any sort between the west and Russia difficult.
The Department of Energy and Climate Change (DECC) was unwilling to provide a "comfort letter" for the change of control of the UK assets of RWE Dea, saying Energy Secretary Ed Davey was worried about the effect any future sanctions may have on them.
DECC refused to comment after RWE's announcement of a done deal yesterday, with the Russian-backed investment fund behind L1 Energy, LetterOne, also confirming the appointment of former BP chief executive Lord Browne as L1 Energy executive chairman.
The sale includes operated stakes in the Breagh, Cavendish, Clipper South, Topaz and Windermere North Sea gas fields, and also interests in the Anglia, Devenick, Kepler, Markham, Mimas, Minke, Orca, Saturn, Tethys and Victor fields. Mr Fridman and fellow Russian businessman German Khan agreed the deal last year, using proceeds from the 2013 sale of their stake in Russian oil producer TNK-BP to state-owned Rosneft.
It coincided with sanctions imposed on Moscow for its actions in Ukraine, sparking concern in some EU countries about whether a European oil and gas business should be controlled by Russians.
RWE was forced to abandon its original plan to close the deal in 2014, burdening its shares and fuelling concerns that the transaction may fall apart.
DECC has said it may demand a re-sale of the UK assets, worth nearly £730million, to a third party.
If that happens, LetterOne will seek judicial review, including "our right to seek compensation for any damage caused to the value of our investment".
RWE has committed itself to buy back the UK assets and seek a third buyer only if the EU or US impose sanctions on LetterOne before March 2, 2016.
The sale provides RWE with a much-needed cash injection as the group suffers from weak wholesale power prices, a boom in competing renewable-energy capacity as well as a £22.6billion debt pile it has accumulated over the past decade.
RWE chief executive Peter Terium said: "Both parties negotiated good value for money, and RWE can now focus fully on its core business."
Recommended for you

Cornerstone ready for 'massive' UK North Sea opportunity after buying up assets