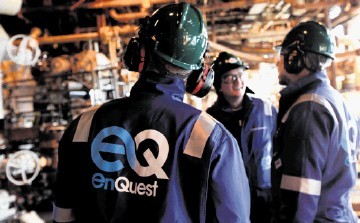 Independent oil producer EnQuest has become the latest firm to cut its contractor rates in the wake of the fall in oil prices.
The company will reduce its current contractor day rates by 10%, joining a number of other firms including Wood Group PSN, Apache and Shell.
Enquest said the changes will come into effect from April 1 this year.
Last year, oil service firms Petrofac, Wood Group and Amec first moved to reduced contractor rates by 10% to help keep business competitive and reduce spiralling costs.
EnQuest currently has 250 contractors.
Neil McCulloch, president, North Sea at EnQuest, said: "EnQuest has recently been looking at how it can best meet the significant challenges that the North Sea oil and gas industry is facing, in particular around the industry's cost base, which has become unsustainable.
"Therefore, regrettably, EnQuest has taken the difficult decision to reduce its contractor day rates by 10%, effective from 1 April 2015.
"This reduction is as a direct result of the fall in oil price from a high of $110 a barrel six months ago, to the depressed price levels we see today, and which we must plan on continuing for some considerable time.
"These changes are fully in line with industry practice. We believe this is a measured sensible approach under the circumstances which positions us to realise our full growth potential in 2015 and beyond.
"Meanwhile, our priority is on maintaining our focus on productivity, quality and cost-efficiency in support of safe and effective operations to ensure we secure the future of our North Sea business."
In November last year, the company said it was poised for substantial production growth from its UK hubs.
Its bullish update on the North Sea was based on output expectations for the Alma field – due onstream in mid-2015 – and Kraken, which is on schedule for first oil in 2017.
Recommended for you

Electrification could trim 87% off North Sea platform emissions, studies find