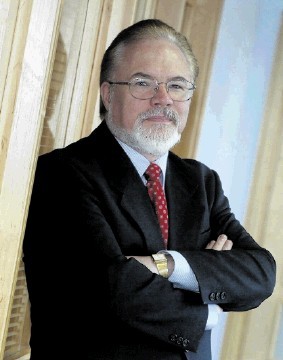 As the ITF Showcase kicks off in Aberdeen this week Dr Patrick O'Brien, chief executive of ITF, has taken up the role of Energy Voice's guest editor. Follow along each day as he spells out the challenges and triumphs the industry faces.
UK production efficiency has dropped from 80% to 60% over the last decade making technologies that can help extend the life of current assets and rejuvenate uptime increasingly important.
Gerald Schotman, Chief Technology Officer at Shell put it wisely: "If you simply stick with existing technologies then our industry becomes very labour intensive and unaffordable."
Yes there is a risk involved, but we take an even bigger risk of failure if we do not, as an industry, fund innovations that can address production challenges and support recovery.
It is crucial that we seek out new technologies to improve drilling operations from techniques to access stranded reserves to developments that increase uptime or extend tool life.
One example of a new technology that could make a significant difference comes from Professor Marian Wiercigroch and The University of Aberdeen's Resonance Enhanced Drilling (RED) Technology.
RED could have a significant impact with its ability to significantly reduce wellbore creation time in hard rocks by almost 40%.
This cross industry technology works by applying an adjustable high frequency dynamic stress in combination with rotary action. Resonance conditions are maintained by varying the frequency and amplitude.
Another innovation that could help to extend tool life and create efficiencies comes from Dr Yuri Zhuk, technical director at Hardide Coatings. He is working on a novel completely pore-free coating for Thermally Stable Polycrystalline (TSP) Diamonds that not only protects them from graphitization but in turn reduces the wear of stabilisers, reamers and other critical parts with diamond based hardfacing.
Philippe Guys, managing director of Total told delegates that he is looking to a future where innovation and the adoption of new technology will play an ever more vital role.
Whilst there will always be areas of competitive technology development, it has been very encouraging to hear that there is an appetite from all sectors of the industry to join forces to tackle the production plateau.
I sincerely hope that this results in a concerted effort to jointly invest in the technologies that can deliver real and lasting production efficiencies.