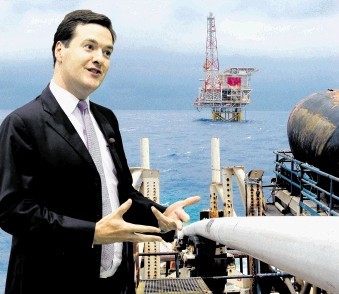 The Chancellor has been urged to help energy intensive industries in the upcoming Budget.
The manufacturers organisation EEF is pressing George Osborne to avoid a pre-election "giveaway" in the upcoming Budget and instead focus on boosting economic growth.
It also called for measures that include supporting the energy industry amid the drop in oil price.
The March 18 Budget should also give more power to employers for training and funding of apprenticeships, said the EEF.
Chief executive Terry Scuoler said: "The outlook for the economy remains positive and manufacturers want to see a continuation of what has worked well in support of industry, from industrial strategies to a stable and predictable tax regime.
"While we have a long way to go to achieve a better-balanced economy, in his final Budget of this Parliament the Chancellor can still do a great deal to underpin growth across manufacturing and industries which are critical to long term growth.
"Bringing forward critical compensation for energy intensive industries will send a very positive message to key industries and any further support to efforts to boost exports and investment will be equally welcome."