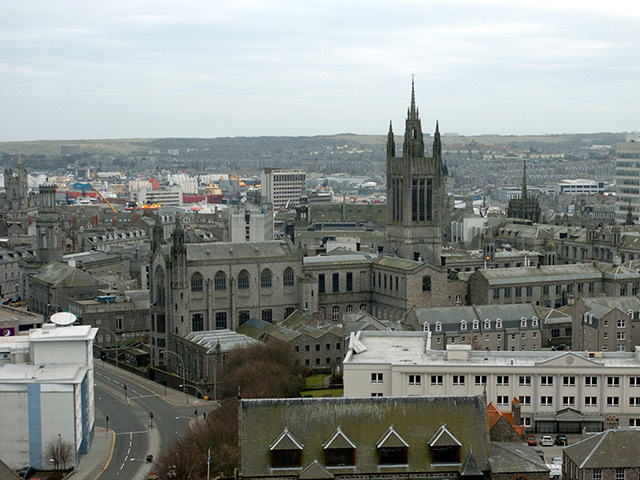 The Scottish Government's energy jobs taskforce is "delivering the goods" for energy workers made redundant by the recent slump in oil prices, MSPs have been told.
Energy minister Fergus Ewing said the taskforce has taken "urgent measures" to create a website, link individuals with job opportunities and arrange a major event for the sector.
He contrasted the government's "best use of our devolved powers" with the UK Government's "very slow" response, citing an academic who accused Westminster of "playing politics" by waiting until just before the general-election to act.
Labour called on the taskforce to reveal what it was doing to prevent job losses while the Conservatives said the Scottish Government's response "reeks of complacency".
Mr Ewing said: "For too long, the UK Government has used the North Sea as cash cow, taking short-term cash grabs against and instead of a considered and collaborative approach.
"We have experts such as Professor Alex Russell, who made it clear last week that the UK Government has been very slow, they're trying to time it just prior to the general-election, they're playing politics with the future of the North Sea oil industry. This is not good enough."
He said the UK Government should reverse the supplementary charge increase and called for the introduction of a basin-wide investment allowance and exploration tax credit. The minister also demanded that regulatory reform should continue.
Mr Ewing said the Scottish Government was "making the best use of our devolved powers" and pledged to examine how it can do more.
Measures include its energy skills investment plan, the creation of Energy Skills Scotland and the establishment of the energy jobs taskforce
The taskforce agreed two weeks ago "to set up a website, ensure that individuals and job opportunities come together and arrange a major event with all the necessary preparation to make sure at that event all appropriate individuals are there".
North-east Labour MSP Lewis Macdonald said: "The Scottish Government, in our view, took too long to acknowledge the scale of this crisis and still has too little to say about areas where it is responsible.
"The setting-up of an energy jobs taskforce, chaired by (Scottish Enterprise chief executive) Lena Wilson, is indeed welcome.
"It needs to be more transparent. It needs to tell us what it is doing to pre-empt and prevent job losses before decisions are taken, rather than simply deal with the consequences of redundancy."
Conservative energy spokesman Murdo Fraser criticised the Scottish Government's "bare-faced statement that it continues to do all that it can to support the sector".
"This just reeks of complacency," Mr Fraser said, adding: "It's not enough to say it's all someone else's fault."
Read more oil and gas news here.
Recommended for you

No data, just VIBES: Scottish Government, BEIS still to define a 'green job'