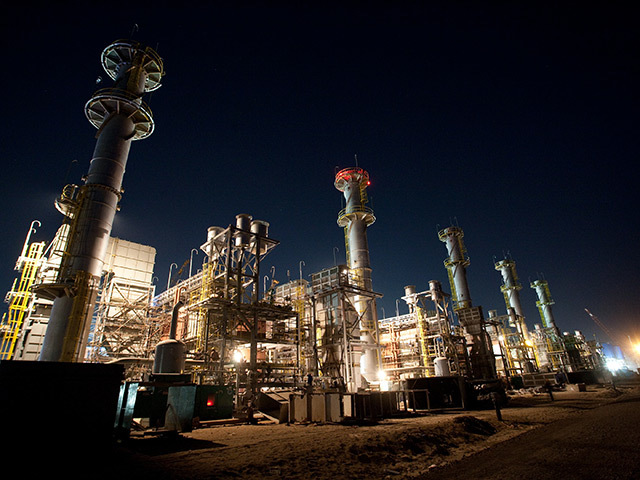 Indian tax authorities last night slapped oil explorer Cairn Energy with a £1billion draft assessment order on a business transaction in the country seven years ago.
In retaliation, Cairn said it has instructed counsel to fight the notice, which the Edinburgh firm argues stems from retrospective legislation imposed in 2012.
The move comes in a long rumbling dispute which has seen Cairn banned from selling the remaining 10% share it holds in Cairn India, which was worth around £465million at the end of last year.
The barny with the Indian income tax department centres around the firm's reorganisation of its Indian subsidiary ahead of its flotation on the national local stock exchange in 2007.
Chief executive Simon Thomson said it was "very disappointing" to have received the assessment "against a backdrop of regular engagement with the government of India since January 2014".
He added: "Senior government ministers have consistently commented on the negative impact the issue of retrospective taxation has had on international reputation and investor sentiment towards India."
The blow came after Cairn appeared to have bucked the industry trend by announcing an increase to its exploration budget this year.
It plans drill more wells offshore Senegal, where it made some promising discoveries last year.
Oil companies have slashed exploration budgets this year to focus on projects that offer more immediate returns as a steep fall in oil prices since mid-2014 has tightened profit margins.
Yet Cairn announced a £50million increase to its 2015 exploration budget – set at £123million, £90million of which will go to its west African projects.
Mr Thomson said the firm's finds in the region "may be the biggest oil discovery in the world last year".
"It is robust at considerably less than current oil prices," Mr Thomson said of the Senegal plans.
He added: "It  is a large acreage position, we're the operator, it is really everything we want and everything we have been trying to achieve with this balanced exploration portfolio."
The company, which currently has no revenue as it focuses purely on exploration, managed to reduce losses after tax in 2014 to £252million, from losses of £368million a year earlier.
Cairn said its net cash balance stood at £575million at the end of 2014, putting it in a "solid financial position" ahead of expected first oil sales from its Kraken and Catcher North Sea projects in 2017.
Read more oil and gas news here.
Recommended for you

India planning carbon credit market for energy