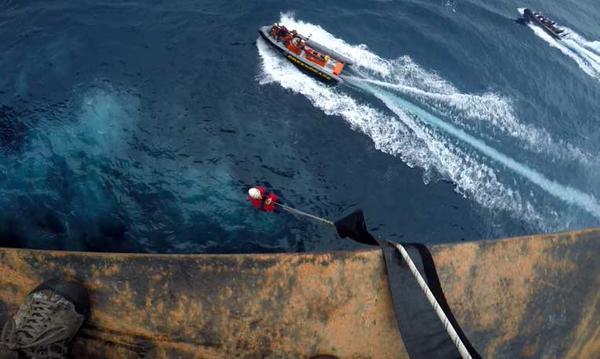 Shell has sought an injunction against Greenpeace activists after Arctic drilling protesters boarded an oil rig in the Pacific.
Half a dozen Greenpeace members had approached the rig, the Polar Pioneer, in inflatable boats and scaled the platform.
The Transocean-owned rig is being sent on a vessel called the Blue Marlin to Seattle before heading to the Arctic, according to Greenpeace.
Now attorneys for Shell have applied for an injunction to remove the activists.
Annie Leonard, Greenpeace USA executive director, said: "This injunction is Shell's latest attempt to keep people from standing up for the Arctic.
"Shell thinks it can do whatever it wants, but there's one thing the company still clearly fears–ordinary people standing up to save the Arctic.
"Shell wants activists off its rig. We want Shell out of the Arctic."
Recommended for you

Maersk Drilling lands £25million contract with Shell Malaysia