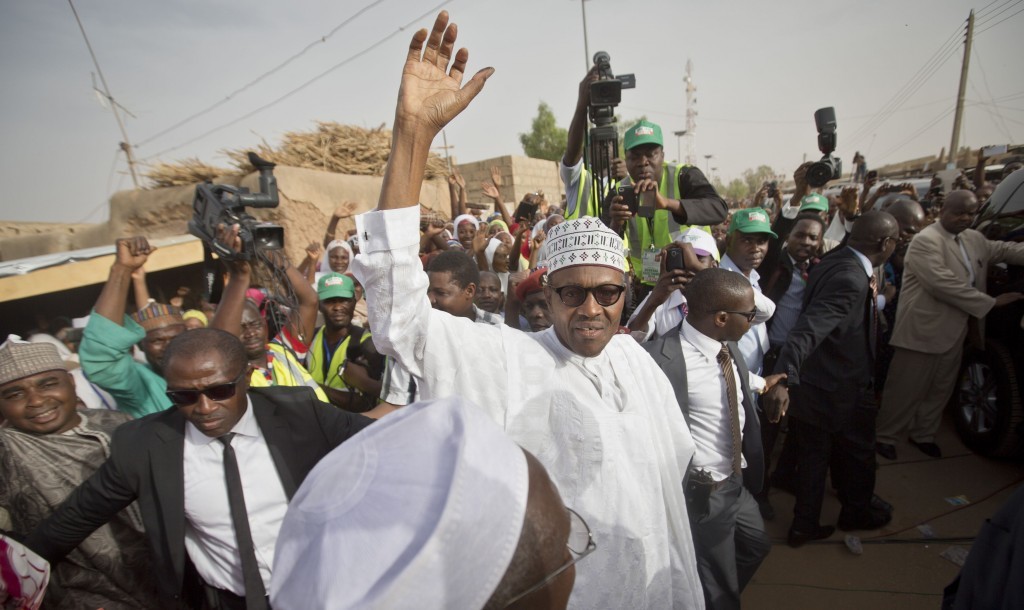 Oil prices are likely to stay low for a long time after falling more than 40 percent in the past year, said officials from two OPEC nations.
Nigeria and Algeria both warned that oil prices, currently at around $60 a barrel, probably won't recover to the 2011-2013 level of more than $100 a barrel.
"You forecast at your own risk, but it seems to me that we should be regarding this as a permanent shock," Ngozi Okonjo-Iweala, the Nigerian finance minister, said on a panel discussion Sunday in Washington near the end of the International Monetary Fund's spring meetings.
"We should prepare our economies for that eventuality."
The comments highlight a growing worry among oil-producing nations ahead of an important meeting of the Organization of Petroleum Exporting Countries in June in Vienna.
Brent crude has fallen about 42 percent over the past year, though it has increased 11 percent so far this year.
The OPEC meeting is likely to be tense after Saudi Arabia, the world's largest oil exporter, boosted production to the highest in three decades in March, with a surge equal to half the daily output of the Bakken formation in North Dakota.
OPEC nations such as Nigeria and Algeria are suffering more than Saudi Arabia and other Gulf countries the drop in oil prices because they built smaller foreign-exchange reserves.
Nigeria has responded to the oil rout by cutting expenditures and with revenue-raising measures including a tax on luxury items such as yachts. Longer term, the government seeks to diversify the economy "beyond oil," Okonjo-Iweala said.
Asked where she expected prices to be in 12 months, Okonjo-Iweala said $60 to $70 a barrel.
Bank of Algeria Governor Mohammed Laksaci said the "drastic" oil slump has eroded the country's foreign reserves and budget position.
Algeria's hard currency reserves dropped in January by $11.6 billion, the biggest monthly drop in more than 30 years, according to data from the IMF.
"Given that oil prices are generally expected to remain low for a prolonged period, the degree of resilience of our economy may rapidly erode," he said during the panel, declining to estimate where prices will be a year from now.
Mauricio Cardenas, the finance minister of Colombia, which over the past five years has become a big producer, agreed on the longer-term outlook, though he said the price of Brent crude may rise to $70 a barrel in the next few years.
"We think of this in the framework of a permanent reduction in oil prices," said Cardenas, who estimated prices in a year would be $65 a barrel.
While the IMF projected last week that low oil prices should boost global growth, it warned that the combination of a strong US dollar and depressed crude market could bite hard in emerging economies that rely heavily on oil exports.
David Lipton, the No. 2 official at the Washington-based lender, said during the discussion that oil futures imply a modest increase in prices over the next five years.
"From the standpoint of policy makers, I think the smart thing to do is presume this will be durable because we've seen that it's come from the supply side," he said. "It's not something that's going to go away just with the economic recovery."
Recommended for you

Angola breaks with OPEC quota decision