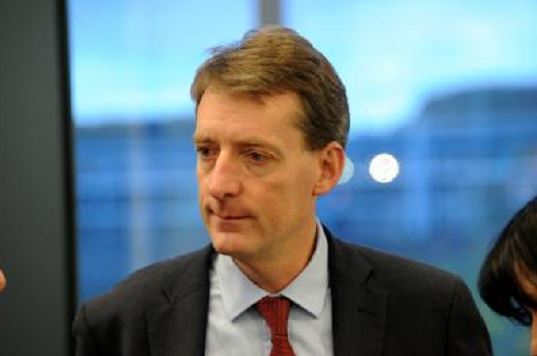 The chief executive of the new industry regulator OGA (Oil and Gas Authority) has made further appointments to his team.
It comes after a number of previous appointments earlier this year with the new directors expected to be in post by mid-June.
Gunther Newcombe has been appointed as director, Exploration and Production, Angela Seeney as director, Technology and Projects, Hedvig Ljungerud as director, Policy, Performance and Economics, and John Ogden as chief financial officer.
These new directors will report directly to Andy Samuel and will sit on the OGA Leadership Team alongside Simon Toole, director, Licensing and Legal, and Stuart Payne, director of Change and Organisational Design, who were appointed earlier this year. The new directors will be in post by mid-June.
The OGA has also completed its recruitment of senior managers to oversee exploration and production activities across the different sectors of the UK North Sea.
Reporting to Gunther Newcombe, Director, Exploration and Production, the OGA has appointed Brenda Wyllie as area manager, Northern North Sea and West of Shetland, Scott Robertson as area manager, Central North Sea and Nick Richardson, exploration and new ventures manager.
Recruitment of the area manager, Southern North Sea and Morcambe Bay is ongoing and the successful candidate will be announced in the coming weeks.
OGA Chief Executive, Andy Samuel said: "I am very pleased to confirm these senior leadership appointments and I'm excited to be welcoming such a talented and experienced group of professionals to the Oil and Gas Authority (OGA).
"Given the many challenges currently facing our industry my priority was to move quickly to establish the OGA as a strong and effective regulator. The creation of this high-calibre leadership team is an important milestone.
"We will continue to develop the organisation in the coming months, increasing our capability but remaining ruthlessly focused on those priorities that will help maximise economic recovery of the country's oil and gas resources and the wider benefits this delivers for the UK.
"The OGA continues to receive excellent support and engagement from government and industry, and we will work hard to maintain and build on our position as an effective regulator, trusted advisor and catalyst for change."
The OGA became an executive agency of the Department for Energy and Climate Change on April 1.
It is expected to become a Government-owned Company in October 2016 when key legislation has been passed.
Deidre Michie, Oil & Gas UK's chief executive welcomed the additions and said:"The Wood Review recommended a new well-resourced regulator to work alongside HM Treasury and the industry in a tri-partite approach to maximise economic recovery of the UK's oil and gas resources so we are extremely encouraged that the recruitment of the OGA's senior leadership team is now complete.
"We are at a critical stage in the history of UK offshore oil and gas development and bold steps need to be taken now to ensure strong activity continues into the future.
"This is a mature province which urgently needs to overcome severe cost and efficiency challenges to restore competitiveness, attract investment and drive growth across the supply chain. Oil & Gas UK is ready, to engage with and support the OGA in effectively bringing on the change that is so urgently required.
"We also warmly congratulate our production manager colleague, Brenda Wyllie, in her appointment as the OGA's new area manager for the northern North Sea and west of Shetland. In leading Oil & Gas UK's work with its members to address production efficiency over recent years, she has made a major contribution in helping to rejuvenate the UK continental shelf (UKCS) and we are sure she will continue to do so at the OGA."
Recommended for you

OEUK issues new guidance to support methane emissions reduction