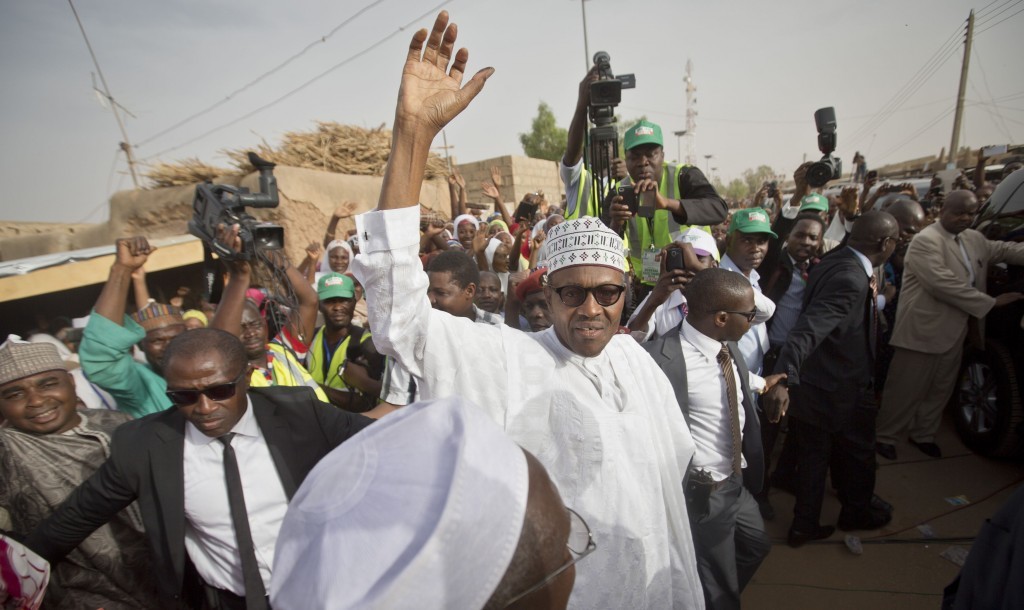 Nigerian stocks retreated for a fifth day, with the declines seen continuing as Africa's biggest oil producer faces a fuel shortage that's crippling the economy and causing companies to cut back operations.
Shares in Guaranty Trust Bank Plc, Nigeria's biggest lender by market value, dropped as it closed branches early on Monday amid a shortage of diesel for generators.
Dangote Flour Mills Plc's stock fell to the lowest in almost two months as it was forced to rely on "highly erratic" electricity from the national grid to run its plants without fuel for generators, according to African Alliance Securities Ltd.
"There'll be a very direct impact on operations across sectors, from banking to industrials and consumers," said Ikechukwu Iheanacho, who helps manage about 10 billion naira ($51 million) of equities and bonds at Lagos-based Chapel Hill Denham Securities Ltd. This quarter will "be a weak one for these companies," he said by phone. "I certainly expect it to affect earnings."
Lines for fuel have grown across Africa's largest economy in recent weeks as retailers halt distribution over a pay dispute with the government. Marketers allege they're owed 200 billion naira in subsidies by the outgoing administration of President Goodluck Jonathan, which is struggling to pay as lower oil prices deplete government revenue.
The Nigerian Stock Exchange All Share Index fell 0.4 percent in Lagos, the lowest level since May 12. It's down 17 percent since June, when Brent crude began falling in a decline of more than 40 percent.
Many international investors have sold assets in Nigeria, a country that relies on oil for two-thirds of government revenue and 90 percent of export earnings.
"This crisis may cause the economic seizure we've anticipated," Chris Becker, Johannesburg-based lead economist at African Alliance, said.
"The bear market of Nigerian equities may resume. Risks are tremendous right now."
Trading volume was lower than usual on Monday because some brokers didn't have enough fuel to get to work, Sewa Wusu, head of research at Sterling Capital Markets Ltd., said from Lagos.
Of the 181 members on the all-share index, 26 fell, 20 rose and the rest were unchanged.
Guaranty's shares traded 0.2 percent lower at 29.05 naira, while Dangote Flour Mills fell 3.9 percent to 3.91 naira. FCMB Group Plc, which operates banks, declined 1.3 percent to 3.10 naira after it said in a text message it would also close branches early because of the lack of fuel.
The shortages come as Muhammadu Buhari prepares to take over as president on May 29. He beat Jonathan in a March vote, promising to boost the economy by clamping down on corruption and ending Boko Haram's Islamist insurgency in the north east.
"The incoming government will have to work on a permanent solution," Iheanacho said of the fuel problems. "I don't think there's a quick fix."
Recommended for you

Africa Oil sees progress looming in Nigeria, Kenya