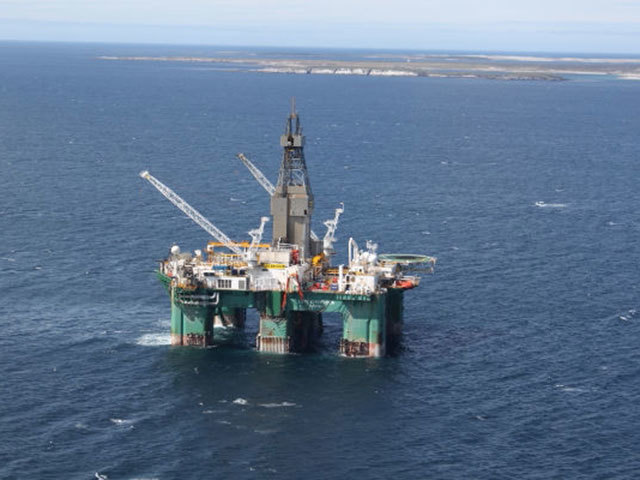 Premier Oil said a further oil discovery has been made in the Isobel deep exploration well in waters off the coast of the Falklands.
The find is believed to have similar properties to the discovery which was made at the Sea Lion project.
Premier exploration director Andrew Lodge said:"This is an important play opening discovery in the previously unexplored southern area of Licence PL004.
"The well has successfully demonstrated a trapping mechanism and the presence of moveable oil in the Elaine/Isobel fan complex."
The Isobel well has been drilled to 8,289 feet.
The companies have now suspended operations on the well and sent the rig to the South Falkland basin before returning to the North Falkland basin.
Premier said it was now considering its appraisal programme for the Isobel complex.
Rockhopper chief executive Sam Moody said:"Following the discovery at Zebedee we are delighted to have made another discovery in this North Falkland Basin exploration campaign.
"I am delighted to report that our exploration team now enjoys a success rate of nine out of 11 wells in licences PL004 and PL0032. Isobel represents a new play and significantly de-risks the entire Isobel/Elaine fan complex confirming the presence of an oil prone hydrocarbon system with moveable oil in the Isobel Deep reservoir."
Last month the drilling of the Isobel exploration well had faced delays after problems with the blowout preventer which meant the well had to be temporarily suspended for 14 days.
Recommended for you

Santos hits 'significant oil discovery' with Pavo-1 near Dorado