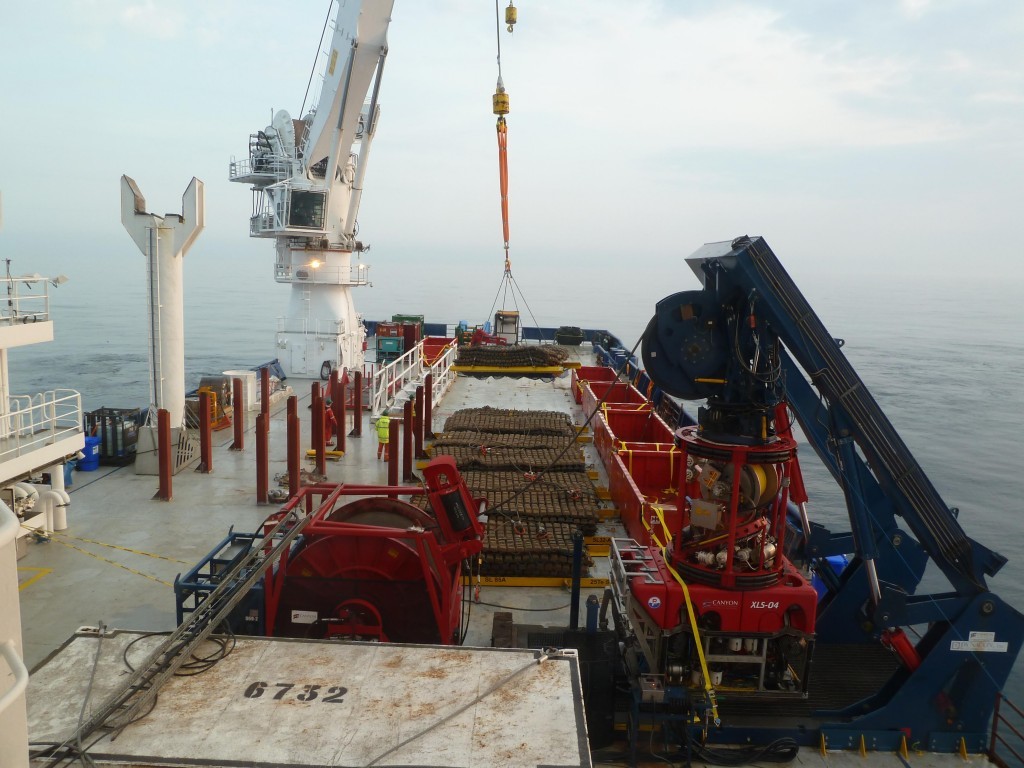 A subsea engineering and training firm has completed a contract with Decom North Sea (DNS).
The deal enabled the UK-based company to identify pioneering methods of salvage and re-use options for concrete subsea mattresses, the findings of which were presented to industry members yesterday.
Nigel Jenkins, DNS chief executive said: "This project was implemented in direct response to our operator member requests and Jee's findings have been eagerly anticipated.
"Mattress removal can add significant costs to decommissioning projects hence we are keen to establish a variety of solutions to further drive efficiency."
The findings were showcased at the Aberdeen Exhibition & Conference Centre where around 100 oil and gas professionals discussed the key findings of the report and how they will improve industry best practise and the circular economy.
Adam Smith, subsea engineer at Jee, said: "The significant cost of removing and disposing of aged subsea mattresses is an issue affecting the industry globally. Identifying innovative new methods to support the decommissioning sector is high on the industry's agenda, and DNS's highly-attended event is the ideal platform to showcase the results from the project."
Iain Gulland, chief executive, Zero Waste Scotland, said: "The findings point to some exciting cross-over potential with other sectors, such as offshore renewables. Circular economy practices present a terrific economic opportunity for Scotland and we can best realise this by collaborating across sectors and industries."
Jee is an independent subsea engineering and training company with offices in Aberdeen, London and Tonbridge.
Recommended for you

Rovco completes survey work for Cenos floating offshore wind farm