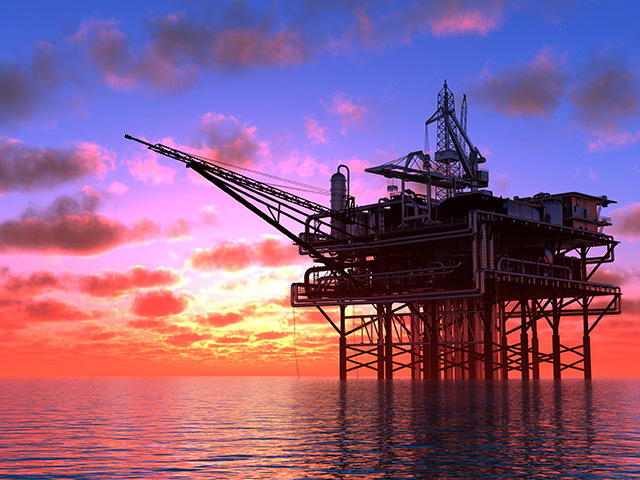 Oil explorers idled rigs in US fields for the 25th straight week, drawing out an unprecedented retreat in drilling that has curbed the country's shale oil boom and helped crude prices rally.
Rigs targeting oil in the US declined by 13 to 646, the lowest since August 2010, field services company Baker Hughes Inc. said on its website Friday.
Most of the losses were outside of major basins, with drilling subsiding in states including California and Louisiana.
US energy producers sidelined more than half of the rigs drilling for oil after crude prices collapsed in the second half of last year.
The retreat brought production growth from the nation's biggest shale formations to a halt, suspending a boom that turned the country into the world's biggest fuel exporter.
"The major basins aren't bleeding as much as they were, so we're near the bottom," James Williams, president of energy consultant WTRG Economics, said by phone from London, Arkansas, on Friday.
"We should see a moderate upward move in rigs sometime next month."
US benchmark West Texas Intermediate oil for July delivery jumped $2.62 Friday to end the week at $60.30 a barrel on the New York Mercantile Exchange, up 43 percent from the 52-week low of $42.03 reached March 18.
The US pumped 9.57 million barrels a day in the seven days ended May 22, the most in weekly Energy Information Administration data going back to 1983. Output jumped 3.3 percent, the biggest single-week increase since October 2013.
Texas's Eagle Ford formation, one of the most productive US shale plays, gained an oil rig this week.
The Permian Basin of Texas and New Mexico, the country's biggest oil field, and the Williston Basin, home of North Dakota's prolific Bakken shale, each lost one.
"Most service companies we speak with feel that 'the bottom is in' for US drilling," Raymond James Ltd. energy analysts including Andrew Bradford said in an e-mailed research note Thursday.
"Our estimates had forecast a bottoming in mid-June followed by a painstakingly slow recovery until mid- to late fall, at which point the recovery pace picks up modestly."
California's producers idled three oil rigs, dragging the state's total count to 10, the lowest since at least 1991 when Baker Hughes began releasing state-by-state data. Louisiana also lost three.
US oil drilling is subsiding as the Organization of Petroleum Exporting Countries, which accounts for about 40 percent of the world's oil, resists calls to curb its own output.
OPEC will maintain its production target when ministers meet in Vienna on June 5, according to Libya, which joined Kuwait this week in predicting no change in policy.
"While the recent data suggests a bullish environment due to strong gasoline demand and decreasing crude oil inventories, potentially increasing domestic production and the OPEC meeting on Friday June 5th will certainly weigh on the wider energy complex," strategists from Toronto-Dominion Bank including Michael Loewen wrote in a research note Thursday.
"At current prices and growing tight oil production, there is little incentive for the group to cut quota."
Recommended for you

Upstream oil and gas M&A opportunities in Indonesia for 2023