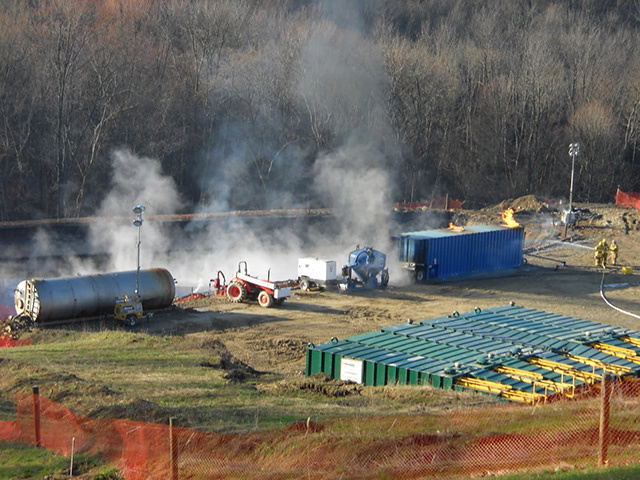 Sinopec, the world's second-biggest oil refiner, is on the hunt for minority investments in U.S. shale oil and gas projects as it seeks to diversify China's supply sources, a senior company official said.
The Chinese state energy firm is keen to take a 10-15 percent stake in projects to export liquefied natural gas (LNG), said Jack Yu, managing director of Sinopec D.C., which handles government relations in the U.S. Previous talks over investing in Freeport LNG's project in Texas fell through, he said.
New deals, if they materialize, would come more than two years after Sinopec made waves with two big U.S. investments, spending more than $3 billion buying various shale stakes from Devon Energy and Chesapeake Energy.
Yu says that although oil prices have fallen to half of what they were a year ago, valuations on U.S. assets remain elevated, limiting opportunities for bargain hunting.
"The asking price is not low," he said last Thursday.
Sinopec is at the fore of China's drive to diversify energy supplies to meet growing demand. While it has been successful in sourcing more oil globally, it has made little headway building out a global LNG portfolio, which is critical for reaching Beijing's target of a 10 percent share for natural gas in China's energy mix in 2020 – double the current share.
"Not only do we want to be an LNG buyer, we also want to invest in projects and become shareholders," Yu said.
Sinopec's one joint LNG venture, the Australia Pacific LNG project, is in partnership with Origin and ConocoPhillips.
In addition, it has agreed to be a partner with Petronas' Pacific Northwest LNG venture in Canada, which is still subject to government approval.
"LNG contracts are for 20-25 years. If you miss the window to export to China, there will be no window for you."
The success of hydraulic fracturing revived America's energy sector and has drawn buying interest from energy-deficient Asian countries from Japan to India. Thus far, however, direct foreign investment into LNG export projects has been limited, partly due to growing concerns of an excess of new capacity.
In China, Sinopec is the first to produce shale gas commercially, but the country has since scaled back production target for 2020 by half.
"In the foreseeable future, we don't expect China's oil and gas production to increase," Yu said.
Sinopec's current U.S. footprint is small. The company has only 130 U.S.-based employees, including New York-based trading arm Unipec America, technology and equipment units in Houston. The divisions will be consolidated at a (new) Houston office later this year, Yu says.
Besides LNG, Sinopec is looking at two gas-to-chemicals projects in the states of Washington and Oregon, Yu said.
The projects could build up to six methanol production lines of 1.6 million tonnes per year each, he said, but declined to elaborate on the investment costs. Sinopec could sell the methanol within the U.S. or export it, he added.
Recommended for you

Is China opening the US LNG floodgate with Cheniere deal?