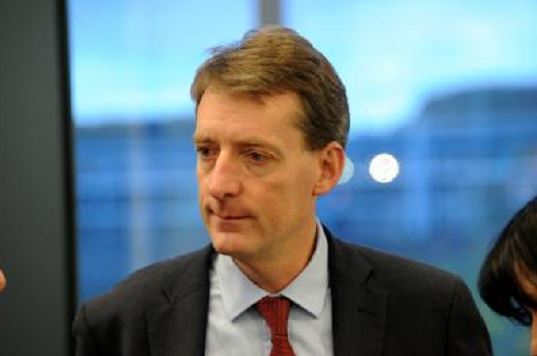 Oil and Gas Authority (OGA) chief executive Andy Samuel will deliver the keynote speech at today's Oil and Gas UK (OGUK) conference.
The industry leader, who was tasked with carving out the new regulatory body's role in the sector, will discuss why the industry must simplify its current landscape and 'ruthlessly prioritise and focus on the things that really matter – value and urgency'.
Samuel is expected to give an overview of what OGA, which officially established itself as an executive agency on April 1, has accomplished to date, including the creation of his team.
The former BG managing director will discuss OGA's Call to Action report, which follows on from Sir Ian's Wood Review.
Andy was one of the first to herald the report an industry must.
The industry veteran is expected to outline what the Energy Bill, announced in the Queen's speech, and the Spring Budget's £1.3billion package of measures mean to his agency and the wider sector.
New powers under the bill include participation in meetings with operators, access to data, dispute resolution and a range of sanctions including improvement notices and fines up to £1million.
However, at the recent Gold Awards Samuel expressed his hesitance to issue fines, instead calling on the industry to redouble its efforts to create a more competitive cost base and increase efficiency.
At today's conference Samuel is expected to ask the industry to rally amid mounting pressures and find a way to increase efficiencies by 40%.
Premature decommissioning is also expected to feature in today's keynote, with Samuel urging the industry to avoid a 'domino effect' across the basin.
OGA is currently leading the £20million government-funded seismic project to acquire new high-quality data from the Rockall and Mid-North Sea High.
Since his appointment, fellow sector and political leaders alike have called on Samuel to lead the charge for better sector practices.
He said: "The OGA will do everything we can but we don't have all the answers – we all need to lead the change.
"I have high expectations of industry and am encouraged by what I see but there remains a lot still to do to turn commitment into action."
The Oil and Gas UK conference will take place today and tomorrow in Scotland's energy capital Aberdeen.
Recommended for you

New Years Honours: NSTA boss Andy Samuel awarded CBE