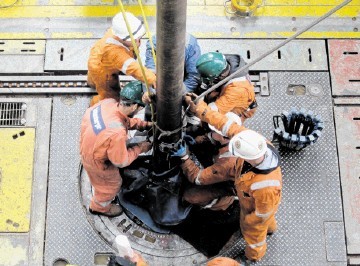 National Oilwell Varco, the largest U.S. oilfield equipment maker, said it will cut its Norwegian workforce by 1,500 by the end of this year as low oil prices have reduced investments.
It plans to cut 900 permanent jobs and 600 contractors, the firm said in a statement on Wednesday.
"The reason for the lay-offs is the big change in the market situation for our industry over the last year with reduced investments and reduced sale of new equipment," it said.
"The uncertain market situation also means that we can't say how comprehensive the process of laying off people will be in the longer term".
Norway's Statoil said on Tuesday it will cut up to 7 percent of its workforce and a third of its consultants by the end of 2016, adding to staff cuts already implemented as it battles low oil prices and shrinking margins.