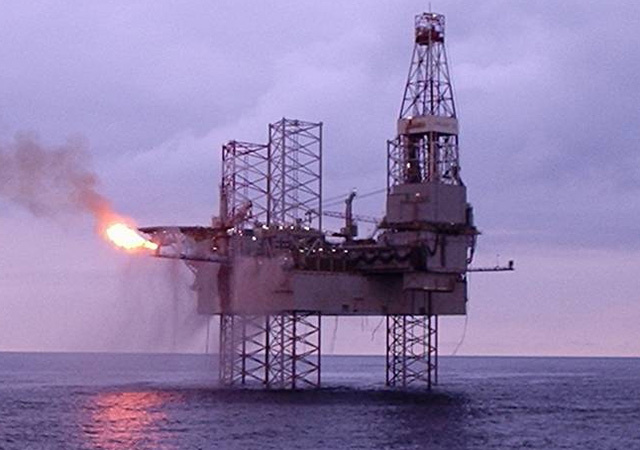 The North Sea energy industry faces a potentially crippling domino effect unless action is stepped up to save key infrastructure, a conference heard yesterday.
Oil and Gas Authority (OGA) chief executive Andy Samuel and BP North Sea boss Trevor Garlick warned of a looming battle to stop vital parts of the production network falling into disuse.
But Mr Samuel, tasked with getting the industry's new regulator up and running, said work was already under way to keep as much oil and gas as possible flowing through pipelines as more North Sea fields reach decommissioning.
Mr Garlick said the recent decision by Fairfield Energy to decommission its Dunlin assets earlier than expected, threatening an export route from EnQuest's Thistle Alpha platform, was a worrying "signpost" for fields and infrastructure being taken out of action as a result of lower oil prices.
"It (Dunlin) was not one of the ones we thought would be first to go," Mr Garlick said, adding: "Some assets are more vulnerable and if they go, then production is at risk.
"The onus is on us (the industry) to keep them running."
They were speaking on the first day of Oil and Gas Industry Conference 2015 at Aberdeen Exhibition and Conference Centre.
The event continues today, with organiser Oil and Gas UK (OGUK) hoping the high-profile gathering will help to crystallise thinking as the sector forges ahead with its efficiency drive.
Yesterday's speakers, including First Minister Nicola Sturgeon, underlined the need for a more cost-effective and globally competitive North Sea industry following the slump in oil prices.
Delegates were also updated on some key projects in UK waters.
These included Statoil's £4.5billion-plus Mariner development, which apart from being one of the biggest investments in the North Sea in years shows oil and gas production in the area is far from over.
But efforts to maximise the value of production by driving down inflated operating costs, with or without any new incentives emerging from next month's Budget, could be hampered by infrastructure issues.
And there are growing fears that oil flows to the 34-year-old Sullom Voe terminal in Shetland, which is operated by BP on behalf of a consortium of energy companies, may be so badly hit by decommissioning that its future will be at stake.
Mr Samuel said growing decommissioning activity in the North Sea was "not a bad thing" – it creates new work and jobs – but the industry needed to work out how best to proceed in order to make sure production elsewhere in the North Sea continues as normal.
OGA is at the heart of ongoing discussions between operators and partners in an attempt to avoid further premature decommissioning and what Mr Samuel said could easily turn into a "domino effect" of fields and their infrastructure being taken out of action.
OGUK chief executive Deirdre Michie said it was one of the many challenges facing the industry just now, but work was being done to avoid an acceleration of decommissioning that could harm production.
Recommended for you
X

Asco ties up £50m deal with Marathon for North Sea support services