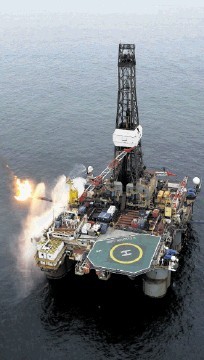 Irish oil and has explorer Providence Resources has hailed its Newgrange frontier exploration licence as a "very attractive deep-water exploration proposition".
Updating the market on the licence today, Providence said it had recently completed an initial evaluation of data from a seismic survey.
Technical director John O'Sullivan added: "Similar to the giant Kinsale Head gas field off the south coast of Ireland, our Newgrange prospect also comprises a shallowly buried Cretaceous four way dip-closure.
"The Newgrange structure is, however, really far more significant, being about 10 times that of Kinsale Head, whilst also enjoying a higher pressure regime due to its deeper water location.
"Whilst further studies are ongoing, we believe that the combination of material and high density prospective resources with low exploration drilling costs should serve to promote Newgrange as a very attractive deep-water exploration proposition from a risk-reward perspective."
Providence, owning 80%, operates the licence – in the Goban Spur Basin 162 miles off teh south-west coast of Ireland – on behalf of its partner Sosina Exploration (20%).