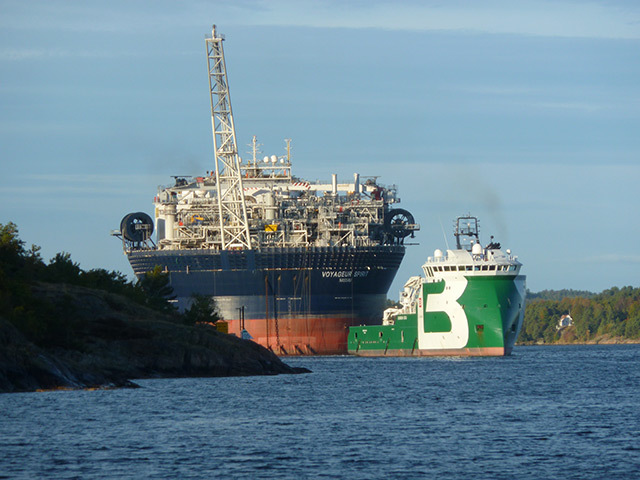 German utility E.ON is set put its North Sea and Algerian oil and gas assets up for sale, hoping to raise an estimated £1.25billion as it restructures its business.
E.ON, which operates a number of North Sea fields including Huntington, also has production interests in the Elgin, Franklin, Glenelg and West Franklin fields.
The move adds to the rising number of North Sea assets on the market as a result of lower oil prices, but with few deals being concluded.
It is thought E.ON has given several prospective buyers access to data on its international exploration and production assets ahead of the official launch of the sale mandate which is expected in the coming weeks.
The move comes after E.ON revealed plans last year to split its business into two, hiving off its "conventional" energy assets including upstream and nuclear into a separate firm to be called Uniper.
E.ON declined to comment on the launch of the sale process saying that it has placed its North Sea exploration and production (E&P) business under strategic review.
"The review is ongoing and will consider the future options for the business including, for example, a sale of the business," a spokesman said.
E.ON's E&P unit made £780million in earnings before interest, tax, depreciation and amortization (EBITDA) last year, about 13% of the utility's total.
Most of it comes from the group's North Sea assets, which had a combined output of 22.3 million barrels of oil equivalent (boe) in 2014.
In the UK North Sea, it operates the Huntington, Babbage, Johnston, Hunter and Rita fields and also holds interests in several producing fields.
In Norway, E.ON has a 30% stake in the Njord field, a 28.1% stake in the Skarv field and a 17.5% stake in the Hyme field.
In Algeria, E.ON holds a 49 percent of the exploration licence for the Rhourde Yacoub area in the Berkine basin, according to its website.
Its Russian assets are not for sale, the sources said.
E.ON, Germany's largest utility, last year said it would spin off its power plant business, energy trading and oil and gas activities into a separate unit. It has agreed to sell its businesses in Spain, Portugal and Italy.
Dozens of oil and gas production assets have been put on the market around the world in recent months as companies struggle to boost balance sheets in the wake of the oil price fall. It has been estimated More than £78billion assets were on the market at the start of the year.
Recommended for you

TotalEnergies said to seek sale of Greater Laggan Area