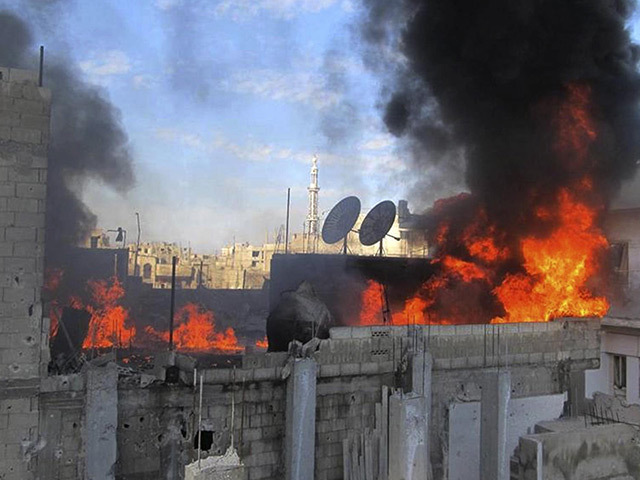 Islamic State suicide bombers blew up two trucks in the heart of the northeastern Syrian city of Hasaka and a fire erupted at petroleum storage tanks and a textile firm after shelling by the militants, a Syrian army source said on Monday.
The army source was quoted by state television as saying the militants had targeted a major roundabout and near a mosque in the southeastern Ghwyran neighbourhood, a residential area that the militants entered since Thursday in a lighting assault to seize the government-held parts of the city.
The Syrian army source did not disclose details on casualties but said a number of "martyrs fell".
"Fire erupted at the (textile) plant and a number of storage tanks," the source said without giving further details.
The militants have deployed scores of suicide bombers against army checkpoints in recent days that has enabled them to take up positions deeper inside the city.
Islamic State confirmed the suicide bombings they said targeted army checkpoints in the Ghwyran city and in a statement claimed they had advanced to new positions in the city in the Aziziya district.
Hasaka is divided into areas run separately by Syrian President Bashar al-Assad's government and Kurdish authorities and has an ethnically and religiously mixed population of Arabs and Kurds.
Islamic State is back on the offensive after two weeks of defeats at the hands of Kurdish-led forces, supported by air strikes from US-led forces.