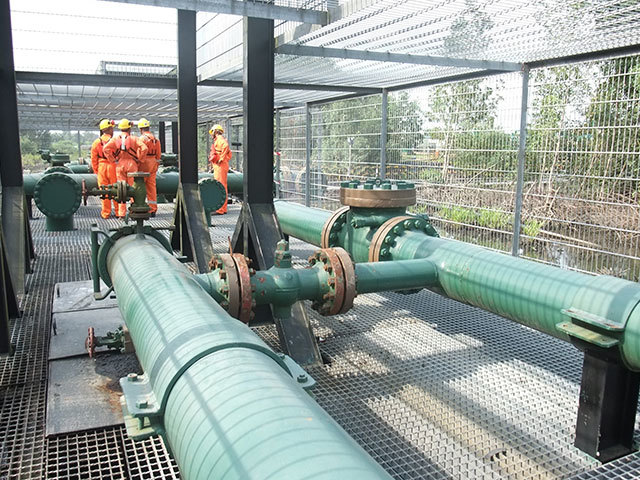 Muhammadu Buhari's election triumph has sparked "optimism and renewed vigour" in the Nigerian exploration market, according to Sirius Petroleum.
The firm, which focuses on oil and gas development and production opportunities in the region, highlighted the regime change in its latest company results.
Chairman Jack Pryde said despite the firm's current financial position and a depressed marketplace the company was well placed.
He said: "In the aftermath of Nigeria's historic election, the energy sector is the key focus of attention as the election of the opposition candidate, Muhammadu Buhari, the new President, marks the first democratic defeat of an incumbent Nigerian president.
"The change in government has brought a new sense of optimism and renewed vigour to tackle corruption. President Buhari is focused on reforming the Nigerian National Petroleum Corporation, a state company which controls the country's upstream production through its Joint Venture ("JV") partnerships with International Oil Companies in order to create a more transparent NNPC.
"The long awaited Petroleum Industry Bill , which has been in development for a decade under the previous administration, is likely to be passed into law in a relatively short time. This will remove the uncertainty that resulted in billions of dollars of withheld investment.
"The current governor of the Central Bank of Nigeria ("CBN") and the Head of Oslo-based Extractive Industries Transparency Initiatives have suggested selling the state oil company's stakes in the producing joint ventures to address the state's finances. This asset base could open up huge proven and producing opportunities for indigenous companies in an industry actively promoting local participation.
"We hope that the regulatory changes within Nigeria will make it more attractive to the international community and allow indigenous companies to participate in substantial opportunities in Nigeria's oil and gas sector."
The firm will now looks to leverage larger oil blocks in the region through the use of farm-out agreements. It will also continue work on its first marginal field in Nigeria, the Ororo Field.
Sirius' latest financial results also revealed a steep reduction in costs in bid to strengthen its cash flow.
In the past year, the firm's loss after tax has been reduced to $5,668,000 in 2014 from $6,570,000 in 2013. Sirius credited a reduction in administrative expenses totalling $1,294,000 for the savings. Total assets have increased from $2,296,000 in 2013 to $2,369,000 in 2014, with liabilities falling from $5,860,000 to $3,412,000 and total equity has increased by $2,521,000 from $3,564,000 in 2013 to $1,043,000 in 2014. Net cash has reduced from $27,000 in 2013 to $19,000 in 2014.
Recommended for you

Nigeria launches upstream probe to tackle production problems