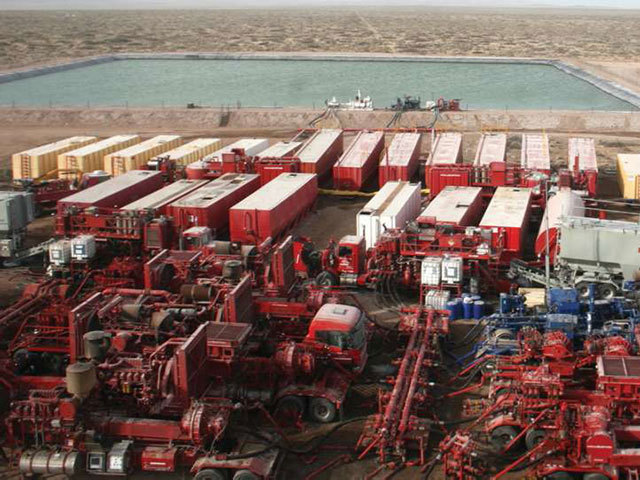 It is vital the country seizes the opportunity to "at least explore" the UK's shale gas potential whilst maintaining the very highest safety and environmental standards, energy and climate change minister Andrea Leadsom has said.
Ms Leadsom told MPs during a Westminster Hall debate on the issue that there were "enormous potential benefits" of a successful shale gas industry for energy security, jobs, growth and community investment.
Developing shale gas, she argued could make Britain less reliant on imports from abroad, whilst providing more employment and creating a whole new British industry.
But she sought to reassure those concerned by underlining that safety was the "most important and overriding concern" of shale gas exploration and her key focus was to "make sure we get it right".
She said: "I would never call those with local, very well founded concerns nimbys or luddites," adding: "My priority will be to give them reassurance and yes an element of persuasion."
Her comments came as the rejection of fracking schemes in Lancashire were seen as a significant blow to the Government's bid to go "all out" for shale.
Environmental campaigners and local opponents of two schemes to drill and frack for shale gas between Blackpool and Preston were cheered last week when Lancashire county councillors turned down one scheme at Roseacre Wood over traffic concerns.
A decision yesterday saw councillors rejecting the advice of their own planning officials, who had recommended a scheme at Preston New Road go ahead, prompting one green group to call it a "Waterloo" defeat for the shale industry.
Ms Leadsom argued keeping the lights on was a critical role of Government and shale "has the potential" to contribute to that.
She said: "We need home grown energy more than ever before, so we in this Government remain committed to renewables which now provide 15% of our electricity. We are also committed to energy efficiency and vitally to affordability.
"And shale gas could be a pragmatic home grown solution to help to meet those needs."
The country's regulatory system she said was robust, adding that "we are proven world leaders in well regulated, safe and environmentally sound oil and gas developments", with strict requirements for on-site safety to prevent water contamination, air pollution and mitigate seismic activity.
The health and safety and environmental regulators, she added were independent, highly specialised and well trained.
She said: "Regulators will simply not allow unsafe or environmentally unsound operations and they are able to suspend and revoke permits immediately and if necessary impose criminal sanctions including prosecution."
She added: "We have among the best and most experienced regulators in the world and a 50 year track record on safe oil and gas exploration and our regulatory environment for shale is the toughest in the world."
The Government she said believed that every community hosting shale should share in the benefits and had committed to setting up a sovereign wealth fund to ensure revenues were shared fairly.
Using well regulated UK shale gas she said could lead to lower overall greenhouse gas emissions than continuing to import gas.
She said: "This is an incredible opportunity, we are pre-beginning phase, but there is a huge amount to play for."
During the debate, several MPs across the political divide raised questions about the development of shale gas.
Tory Kevin Hollinrake who brought the debate spoke of the need to make sure people did not feel the Government agenda was being directed by big business.
He said greater energy independence and security at a time of significant international uncertainty was a compelling proposition.
The MP for Thirsk and Malton said: "The economy is very important, but there's no amount of economic benefit, vested interest or party political pressure that could ever lead me to support something that I believe would have a detrimental impact on our countryside or the health of local residents."
An application to drill for shale gas in a village in his constituency he said had recently been submitted, with no residents in favour.
He said: "These people are not professional campaigners, they are decent local people desperately worried that fracking will change their lives forever and not for better. Their concerns mainly centre on safety, the potential for contamination of water supplies and air pollution."
The spoiling of the countryside by drilling rigs, noise and light pollution and lorries movements were also major concerns, as well as who paid up or cleaned up if things went wrong, he added.
He said: "We must make sure that people don't feel that the Government agenda is being directed by big business. Many members of the general public do not trust business and also feel perhaps unfairly that too often politicians will support business at their expense."
Tory Seema Kennedy (South Ribble) said: "Most of my constituents accept that we need to explore this new form of energy as it will help our national self-sufficiency in energy.
"However too often those with legitimate concerns about fracking are dismissed as luddites or nimbys, but many of my constituents have worries which I do not consider have yet been adequately addressed by Government or the energy companies."
Conservative chairman of the environment, food and rural affairs select committee Neil Parish called for a re-think saying people were going to have to see something tangible before being prepared to "buy into" fracking.
The MP for Tiverton and Honiton said: "As a Government we're very keen on taking local people with us and dare I say at the moment we don't seem to be doing terribly well on that."
He added: "We've got to make sure that local people are buying in much more than they are at the moment because if we're going to stick to our principle that the local people decide and I think we should stick with that principle…we are going to have to give them a great deal more reassurance on the safety."
Shadow energy and climate change minister Julie Elliott said Labour had been clear that no shale gas extraction should take place without a framework of robust regulation and comprehensive inspection in place.
She said: "Regrettably the Government has consistently sidelined both ours and the public's genuine and legitimate environmental concerns in a headlong dash for gas."
Any worthwhile benefit from shale gas she argued "cannot and must not come at the expense of robust environmental protections or our climate change commitments".
She said: "But the decisions made in Lancashire over the last few days and the concern that exists reflects the fact that the Government have repeatedly ignored genuine and legitimate public concern in a dash for shale gas at all costs."
She called on the Government to accept Labour's amendments put forward in the previous Infrastructure Bill which, she said, would ensure there was a robust regulatory framework.
Recommended for you
X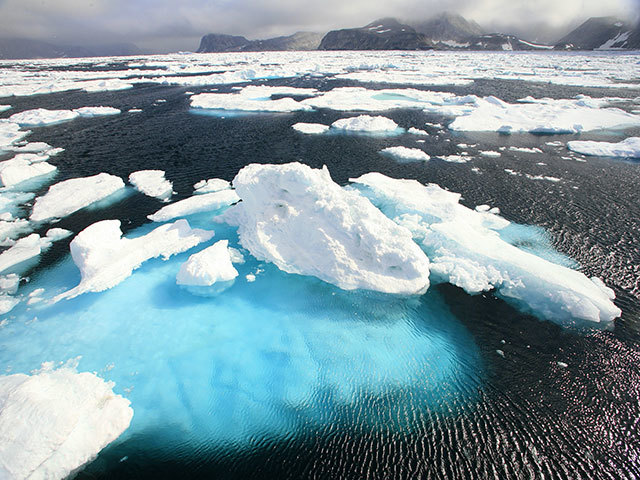 US activists plan new protest against Shell Arctic drilling plans