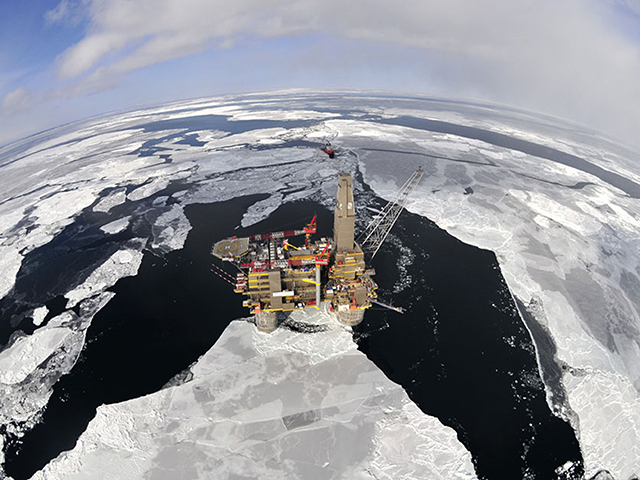 Russia is set to strengthen its position as the biggest oil supplier to China in the coming decade with a planned second pipeline link to Chinese refineries, according to a unit of Fitch Group Inc.
A construction contract was signed between two units of state-run China National Petroleum Corp. for a domestic pipeline carrying Russian crude, the country's official Xinhua News Agency reported June 26. The 955 kilometer (594 mile) facility from Mohe to Daqing in northeast China will have an annual capacity of 15 million metric tons, it said.
Russia in May surpassed Saudi Arabia as China's leading crude supplier for the first time in almost a decade as a global fight for market share intensified. The Asian nation's increasing reliance on oil from its northern neighbor also benefits a Russian economy weakened by American and European sanctions over Ukraine and a collapse in the ruble.
"The promise of greater access to China's large, growing domestic market has proven very attractive to Russian suppliers, who have accelerated their Asian pivot following the restrictive sanctions," BMI Research, a London-based unit of Fitch, said in an e-mailed report Wednesday. "CNPC's pipeline seeks to improve the connectivity of Russian crude oil supplies to a larger consumer base within the Chinese market."
China, which trails only the U.S. in world oil demand, imported a record 3.92 million tons of crude from Russia, a 24 percent surge from April, customs data from Beijing showed June 23. Saudi Arabia was also overtaken by Angola after the Middle East producer's sales slumped 42 percent to 3.05 million tons.
Yuan Payment
Increased access to Russian crude will encourage China to reduce its imports of Saudi Arabian cargoes, which are priced at a premium for Asian buyers, according to BMI. Russia's decision to accept the yuan as payment for supplies further consolidates its position in the Chinese market, it said.
China is poised to become Russia's top destination for crude sales by 2018 after OAO Rosneft agreed to deliver at least 37 million tons annually, or about 743,000 barrels a day, to CNPC starting that year, according to a copy of the agreement obtained by Bloomberg.
The existing East Siberia Pacific Ocean pipeline, linking Skovorodino in eastern Siberia with Daqing, is designed to transport 15 million tons to China annually from 2011 to 2030.
China's net oil imports will rise from 6.2 million barrels a day in 2014 to 8.4 million in 2024 amid falling production from mature domestic fields and increased strategic stockpiling, BMI predicted. The nation started filling emergency oil reserves in Qingdao in mid-June, with supplies including two Russian ESPO cargoes, according to ICIS China. Storage tanks at Huizhou, Jinzhou and Zhoushan are expected to begin operations this year, the Shanghai-based consultant said.
Recommended for you

Asia's return to pre-virus oil demand meets several speed bumps