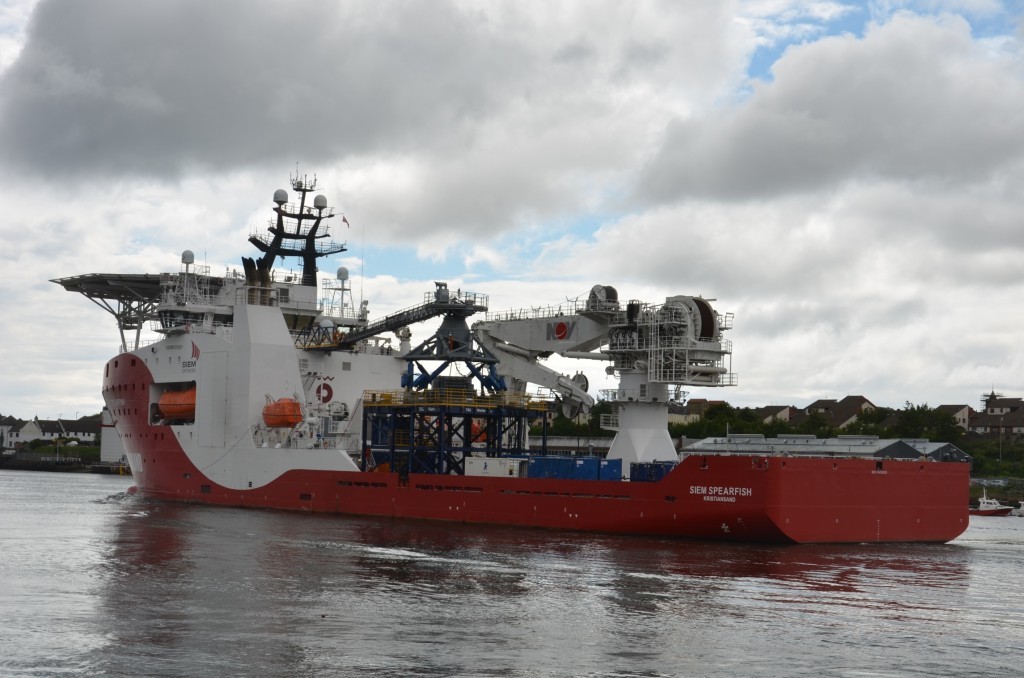 Integrated subsea services firm Harkand said yesterday it has adapted a support vessel to keep busy against the backdrop of the oil and gas industry downturn.
The Spearfish craft has been switched from the Gulf of Mexico to the North Sea and fitted with a hydraulic gangway that provides workers with safe access to platforms.
The vessel, which is on long-term charter Norway's Siem Offshore, normally supports subsea construction projects, but is now supporting Premier Oil's commissioning work on the £960million Solan project west of Shetland.
Harkand decided to redeploy Spearfish after work in the Gulf of Mexico showed signs of slowing down, said David Kerr, managing director of the firm's European operations.
He said: "The vessel is ordinarily busy doing deepwater construction support work, but with the market the way it is, it's a very adaptable vessel and has turned its hand to keep itself busy doing this sort of support work.
"I think it's very reflective of a challenging market for everyone. We are all learning to adapt their assets and equipment to be able to do all sorts of things."
Harkand's work on Solan with Premier got under way two weeks ago and will run until August, Mr Kerr said.
The 120-metre-long craft, which can accommodate a crew of 110, docked at Aberdeen Harbour yesterday for a top up of provisions and change of staff members working on Solan.
Spearfish was launched last year after being designed and built at the Vard facility in Norway and was equipped with a 250ton offshore crane and two remotely operated vehicles.
Its newly-installed gangway is designed to stay perfectly still during rough sea conditions, clamping onto platforms while workers move to and from the vessel.
Solan was initially to start production at the end of last year, but commissioning work was disrupted by poor weather conditions.
In May, Premier said improved progress had been made with the first pair of wells hooked up to in March. First oil is targeted for the fourth quarter this year.
Also yesterday, Mr Kerr revealed Harkand is having a new dive support vessel, Haldane, built in Norway with a view to launching it next year.
Harkand provides offshore vessels, ROVs and diving, survey, project management and engineering services to the oil and gas and renewables industries.
It employs about 1,000 people at operation bases in Aberdeen and Houston with its main office in London.