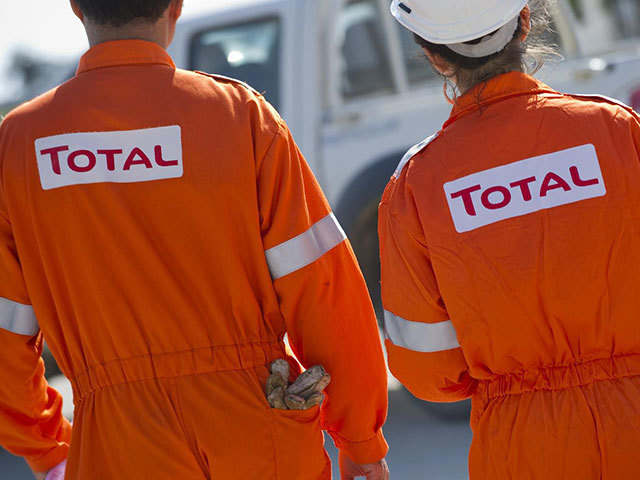 A labor union that orchestrated a complete shutdown of France's refineries in 2010 failed to gain support for a nationwide strike at oil plants this week in a sign its influence is waning.
The Confederation Generale du Travail had called for a walkout at refineries, oil depots and import terminals to protest against a plan by Total SA to halt crude processing at La Mede plant in southern France. There was no labor action Thursday at refineries other than La Mede, where a three-week strike has idled operations, Total said.
"The CGT is losing ground in its traditional bastions of power like energy and chemicals," Bernard Vivier, director of Paris-based researcher the Higher Institute of Labor, said in an interview. "France's social climate isn't one of revolt these days but rather of resignation."
The CGT, one of half a dozen unions representing oil workers in France, is protesting against what it calls the planned "death" of refining at La Mede, which Total wants to convert into a biofuels plant. Other unions including the Confederation Francaise Democratique du Travail decided not to participate in the strike, effectively isolating the CGT.
"A strong majority of employees agreed in a vote to negotiations," Francois Pelegrina, a representative of the CFDT, said by e-mail.
2010 Strike
In a letter to staff, Total's refining and chemicals head Philippe Sauquet said it aims to make La Mede a profitable site processing biofuels and carrying out research and development.
A call by the CGT to begin rotating blockades of Total service stations also went largely unheeded, with just three pumps near refineries halting fuel distribution for limited periods on Thursday. Emmanuel Lepine, an official at the union, declined to comment on the effect of its strike call.
Total, Europe's biggest refiner, has cut crude-processing capacity after dwindling fuel demand in the region. The muted response to the company's plans at La Mede contrast with the furious reaction to its 2010 shutdown of a plant at Dunkirk in northern France, when the CGT led a national refinery strike that saw some service stations run dry.
"The focus of unions is turning to negotiations rather than protests," said the labor institute's Vivier. "People are scared for their jobs amid high unemployment and globalization."
Against this backdrop, the Communist-linked CGT, historically the biggest in the energy sector, has lost ground in recent years.
Its leading position at Total's refining and petrochemicals division narrowed in 2013 elections and it doesn't hold the majority at two of five refineries. The union remained the biggest at state-controlled nuclear power generator Electricite de France SA following elections the same year, although with a slimmer margin than previously.
By halting crude-processing at La Mede, France will be left with seven oil refineries compared with 24 in 1977. The most recent wave of plant-closings includes shutdowns by Petroplus Holdings AG and LyondellBasell Industries NV.
Recommended for you

Total launches transparency push in Uganda