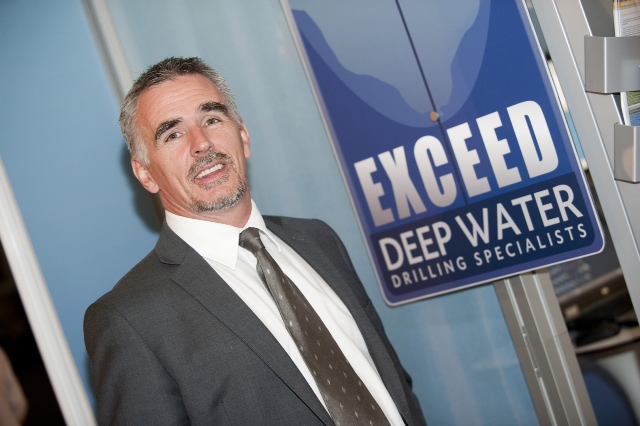 It's about safe and cost effective delivery of projects from exploration through to decommissioning, providing well management and performance improvement related activities
Wells management and performance specialist Exceed of Aberdeen has set its sights on becoming a $100million (£65million approx.) a year turnover company by 2020.
Founder/director Ian Mills told Energy that this could be achieved in a number of ways including utilising the classic routes of making one or more acquisitions, entering into a merger or via a joint venture.
Organic growth has been the road forward thus far and will remain a key element of the company, which turned over £15.7million ($25million) for 2014 and is targeting to maintain similar income during this year.
This is propelled at least in part by the broadening of its offerings to the market. The objective is to cover the full value chain as it relates to well management and performance improvement related activities.
That means covering sub-surface, wells, subsea, production-related and decommissioning. Mills believes the industry wants and needs this kind of integrated approach in today's lean oil price environment.
"Through performance improvement we have the ability to transfer across this ladder of five," he said.
"The first two objectives are subsurface and subsea and we've been prepping for this over the past 18 months. We're looking to mature a partnership near-term."
Another part of the business that Mills is banking on to deliver growth is its iVision project management system rolled-out last year. In a nutshell, iVision "connects the operations team to the engineering team allowing a single, central point of access to all information necessary to execute tasks safely and efficiently".
It complements the firm's core business . . . well management and performance improvement . . . and is available to the wider market as a proprietary product in its own right.
Such plans should lead to further jobs across the business in a portfolio of operating locations worldwide, not forgetting the North Sea itself where Exceed has, for example, been working for GDF Suez on the Cygnus gasfield development since last year.
Mills is confident this ambition can be achieved, despite the dramatic drop in oil prices late last year and the likelihood of a prolonged downturn as the upstream side of oil & gas adjusts to the likelihood of $60-75 barrel prices for several years ahead.
It is precisely because of this environment that he feels Exceed really can excel over the period to 2020, because of the nature of the company's business.
Fundamentally, it's about safe and cost effective delivery of projects from exploration through to decommissioning, which is fast becoming a priority for offshore oil & gas provinces worldwide, particularly offshore.
The company's climb has been steady since it was established in 2005, when turnover was sub-£1million. That threshold was crossed in 2008 when £1.5million was achieved, despite the global financial crisis, though the impacts on the oil industry were limited and didn't really hit until 2009.
The £10million turnover barrier was broken through in 2012 and 2015 saw the £15million line crossed. However, the Exceed headcount has lately taken a hit and been trimmed back from its peak of 75 to around 60. Fluctuations are, however, normal in this line of business.
This year has so far seen the successful roll-out of Exceed's first "performance engineer competency programme" (PECP) for Tullow Ghana and designed at the request of this long-standing client.
An ultra-deepwater project carried out in Myanmar for CNPC (China National Petroleum Corporation) has also been concluded safely, the well under management having reached target depth utilising the CNOOC-owned new generation semi-submersible Hai Yang Shi You 981. Two further wells are planned.
The company is still in St John's, Newfoundland, where the local Exceed team expects to be working up a project with Husky and where the brand new Seadrill rig West Mira is expected to start drilling operations during the first half of next year.
Also in 2016, Mills expects Exceed to be working for Suncor again, building on a working relationship that started two years ago.
Recommended for you
X

Video: Oil worker winched onto North Sea helideck