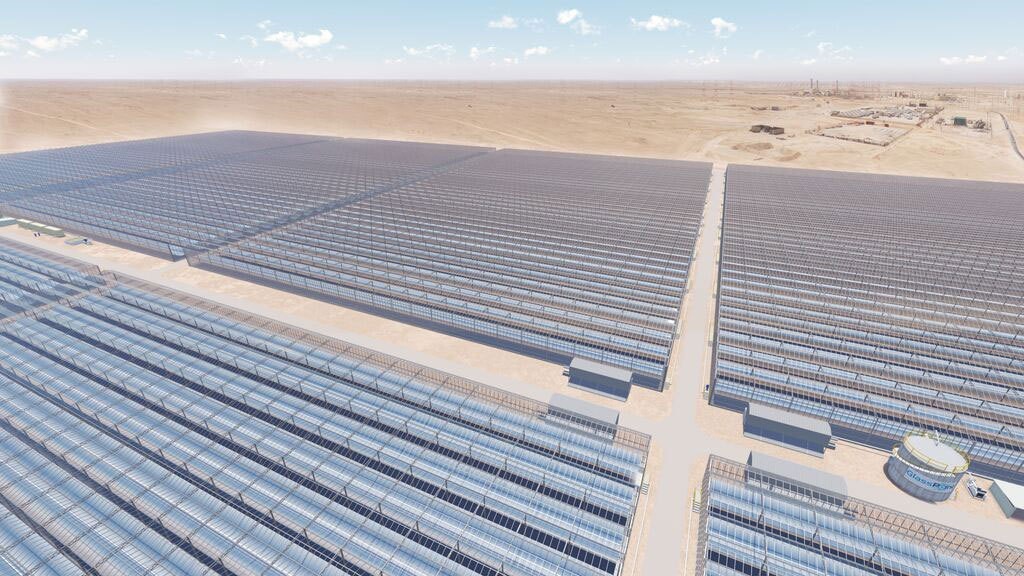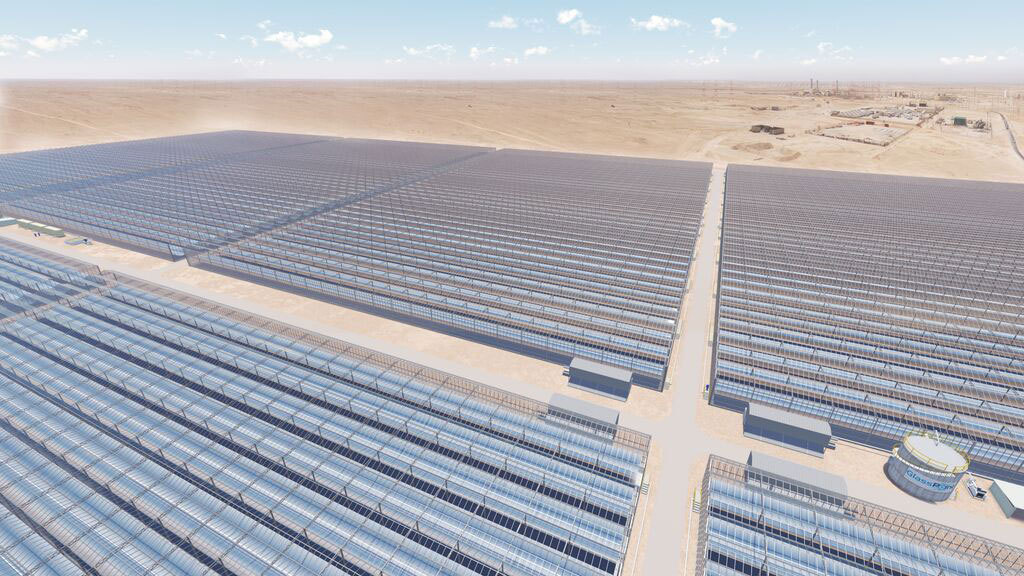 The largest producer of oil and gas in Oman is to build one the world's largest solar plants.
Petroleum Development Oman (PDO) is partnering with GlassPoint Solar, to harness the sun's rays to produce steam at a 1,021 megawatt solar thermal facility in South Oman called Miraah (meaning mirror in Arabic).
The new project will generate an average of 6,000 tons of solar steam daily for oil production, dwarfing all other solar EOR installations.
The steam will be used in thermal Enahnced Oil Recovery (EOR) to extract heavy and viscous oil at the Amal oilfield. Miraah will deliver the largest peak energy output of any solar plant in the world.
Once complete, Miraah will save 5.6 trillion British Thermal Units (BTUs) of natural gas each year, the amount of gas that could be used to provide residential electricity to 209,000 people in Oman.
PDO managing director Raoul Restucci, said: "The project will provide a significant portion of the steam demand at Amal and is an important part of PDO's production plans. It will also displace diesel and higher carbon intensive power generation and oil burning in future thermal projects."
Mr Restucci said EOR will account for around a third of PDO's production by 2023.
PDO has been working with GlassPoint since 2010 on a successful pilot scheme at Amal to test the commercial viability of solar steam which produced 50 tons of steam a day. The seven megawatt solar steam pilot will continue to operate at Amal alongside the full-scale development. Mr Restucci said the Miraah project will be over 100 times larger than the pilot scheme.
The full-scale project will comprise 36 glasshouse modules. The total project area will span three-square kilometres, an area equivalent to more than 360 football pitches.
PDO believes the project could reduce CO2 emissions by over 300,000 tons annually, the equivalent of taking 63,000 cars off the road.
Rod MacGregor, President and CEO of GlassPoint Solar, said: "The oil and gas industry is the next major market for solar energy. It takes a tremendous amount of energy to produce heavy and viscous oil, with a typical oil field consuming the same amount of energy as a small city. Our efforts with PDO will pave the way for additional large-scale solar EOR developments at oilfields around the world."
Recommended for you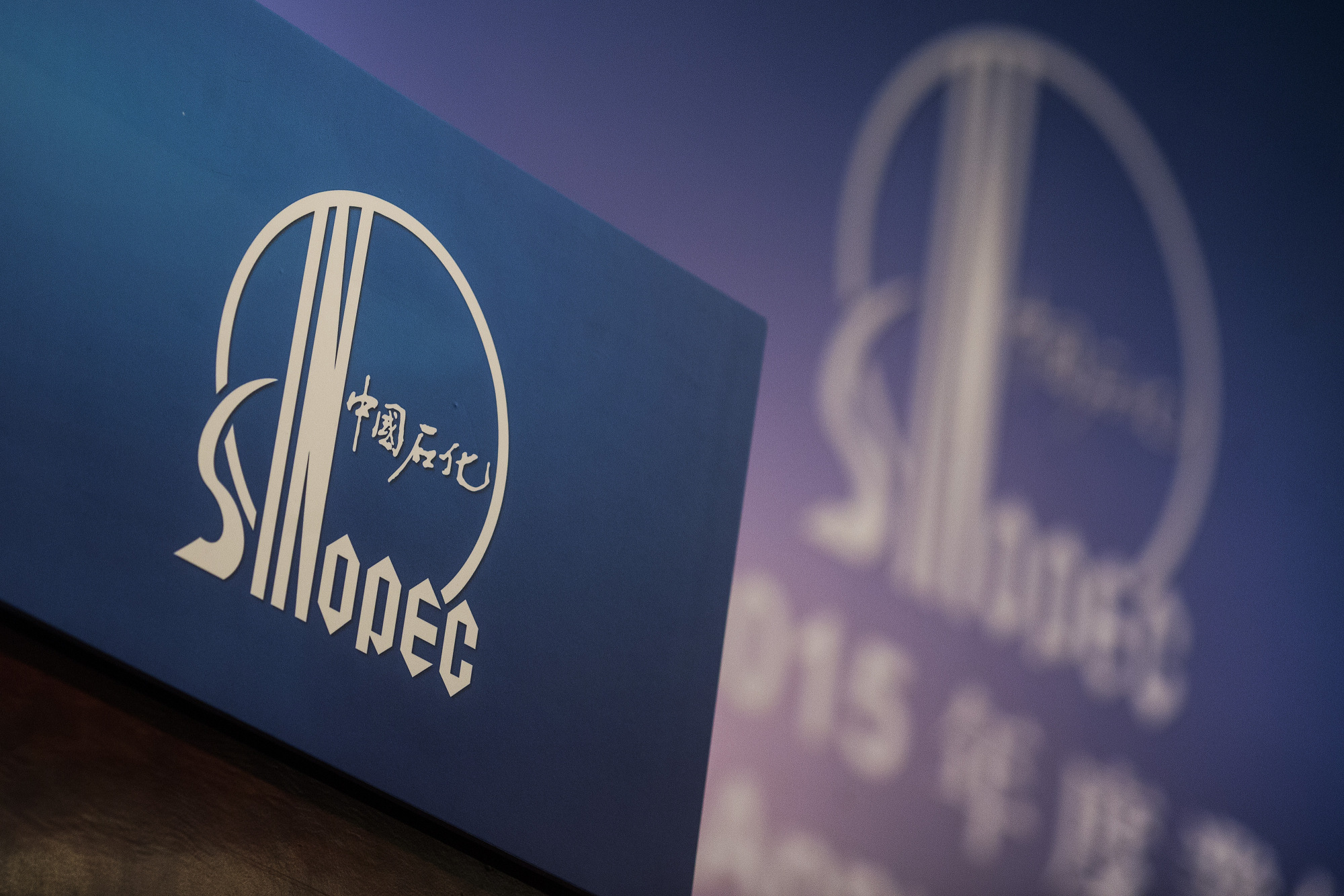 China's Sinopec opens first petrol station fully powered by solar panels