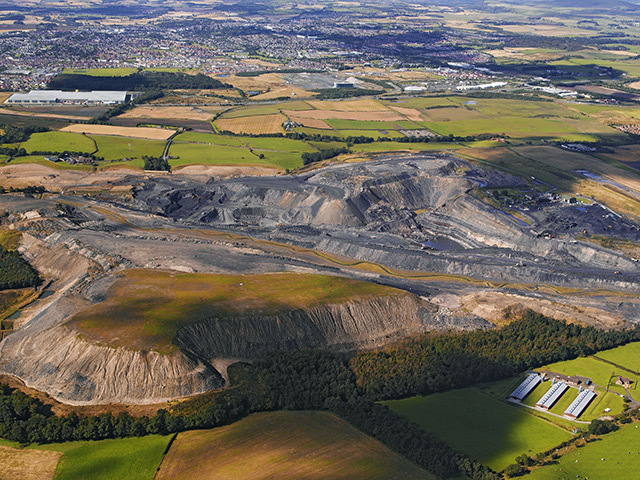 France could get the equivalent of 10 years of gas consumption by exploiting the methane trapped in the former coal mines of its deprived eastern regions, a French company running a rare domestic exploration programme said on Wednesday.
France, which slammed the door on developing shale gas due to environmental concerns and blocked many exploration permits, has discretely supported efforts by Française de l'Energie, based in the Lorraine region, to exploit so-called coalbed methane.
"France is completely dependent on imports, so it's rather interested in seeing we can produce a gas which is clean and near existing infrastructure," said Julien Moulin, head of the company formerly known as European Gas.
"The political climate is not the most favourable to issue hydrocarbon permits but the administration has understood very well that our project is very different from other players looking for shale gas," Moulin told Reuters in an interview.
Known to wary coal miners as "firedamp", coalbed methane is the flammable gas that would become trapped in pockets between the coal and often triggered lethal underground explosions.
Moulin said the region is well placed to become a profitable gas hub because it sits where pipelines bringing Russian gas arrive on French territory and therefore does not need major infrastructure work.
Also, most of the geology of the Lorraine basin was mapped during its 19th and 20th century heyday as France's coal mining heart, and later in the 1980s when companies such as ConocoPhillips attempted exploratory drilling, he said.
Moulin said with the help of new horizontal drilling techniques he can extract gas more competitively than those failed attempts, with a breakeven point below $5 per thousand cubic feet, compared to $7-$8 on the spot market.
Française de l'Energie, which has invested 40 million euros ($44 million) since 2009, expects to be able to market the gas in 2017 and is in talks with large industrial consumers in the region such as Total and Solvay.
The company is backed by wealthy industrialists such as the Rothschilds, the Lorenceau family which founded Addax Petroleum and sold it to Sinopec, and the Michaud family, which has backed Maurel & Prom. Moulin does not rule out an IPO in the future.
Recommended for you

Gas is the new coal with risk of $100 billion in stranded assets