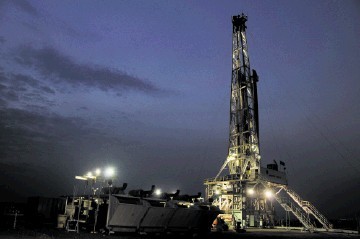 Ugandan police blocked opposition leader Kizza Besigye from leaving his home and arrested former Prime Minister Amama Mbabazi as they prepared to start their presidential election campaigns, their parties said.
Besigye, who lost three previous elections to President Yoweri Museveni, was detained after attempting to leave his home to attend a rally to campaign as a candidate for the Forum for Democratic Change, his driver Asuman Semakula said by phone.
Besigye, 59, is competing against party President Mugisha Muntu to run in the 2016 poll.
Mbabazi, 66, was taken into custody at Njeru near the eastern town of Jinja in what the police termed a "preventative" arrest, his spokeswoman Josephine Mayanja- Nkangi said by phone. The former prime minister, who was fired in September, announced June 15 he would challenge Museveni for the ruling party's nomination.
The arrests risk destabilizing the East African nation, which is on a cusp of becoming an oil producer with companies including London-based Tullow Oil Plc, China National Offshore Oil Corp and France's Total SA developing the nation's 6.5 billion barrel of crude discoveries.
Museveni, 70, who has ruled Uganda for three decades, hasn't announced whether he will seek re-election, although lawmakers of his party endorsed him as their candidate in the next polls.
"We continue to see risk trending negative, and think the current state of uncertain flux, with a consequent deterioration in policy making and governance, will last for the rest of the pre-election period," Francois Conradie, an analyst with Cape Town-based NKC African Economics, said in a note to clients.
Police Director of Operations Andrew Felix Kaweesa, who was in charge during Mbabazi's arrest, according to Mayanja-Nkangi, declined to comment when contacted by phone. Police spokesman Fred Enanga didn't answer his phone when called for a comment.
Besigye was previously Museveni's personal physician. He unsuccessfully ran against the president in 2001, 2006 and 2011 and has repeatedly alleged electoral fraud against him. He fell out with the Ugandan leader in 1999 after accusing Museveni of undermining democracy.
"We don't know why he was arrested," Nandala Mafabi, secretary-general of the FDC, said by phone. "This is political persecution."
Mbabazi, who formerly held senior government roles including defense minister and attorney general over the past four decades, was kicked out of the ruling National Resistance Movement last year after some members accused him of harboring presidential ambitions.
"We see Mr. Mbabazi as a more serious challenger to Mr. Museveni, and his arrest will have more consequences than that of the FDC man," Conradie said.
Recommended for you

Uganda arrests NGO worker after Total's Tilenga investigation