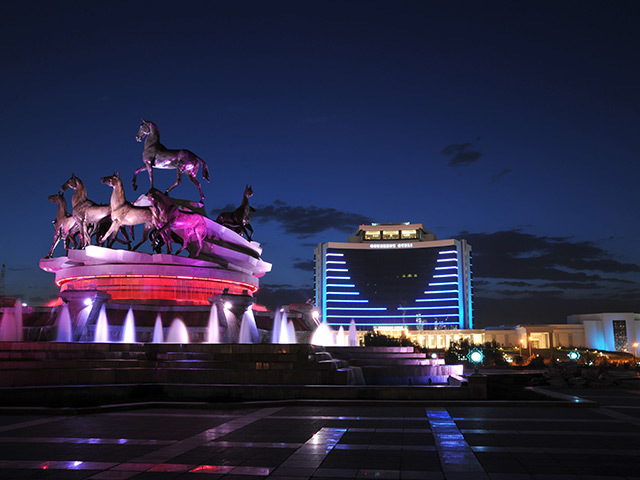 Dragon Oil, the Central Asia focused exploration company, set a new production record last month, exceeding daily output in excess of 100,000 barrels for the first time.
The company said it plans to sustain the 100,000 bopd average gross production for a minimum of five years from 2016.
The company also revealed its production rate had increased by almost 20,000 barrels of oil per day – rising to 92,060 bopd in the first half of 2015 compared to 73,440 bopd for the same period last year. Average gross production for June 2015 was 98,890 bopd peaking at 100,658 on June 9. Six wells were completed from 1 January 2015 to-date.
Capital expenditure on infrastructure, drilling and exploration assets amounted to $313million, which is on course with last year's figure. Dragon's cash balance (net of abandonment and decommissioning funds) topped out at $1.8billion.
Dragon chief executive Dr Abdul Jaleel Al Khalifa, said: "At the beginning of June 2015 we achieved a production level of 100,658 bopd. It is a milestone for Dragon Oil and a testament to the hard work and dedication of our talented people. We are aiming to maintain the average daily gross production at around 100,000 bopd for the remainder of the year and sustaining this plateau thereafter for a minimum of five years."
Dragon Oil sold 10.2 million barrels of crude oil for the first half of this year, compared to last year's 5.9 million barrels. It exported 87% of its crude oil production through Baku, Azerbaijan with the balance of volumes exported through Makhachkala in Russia.