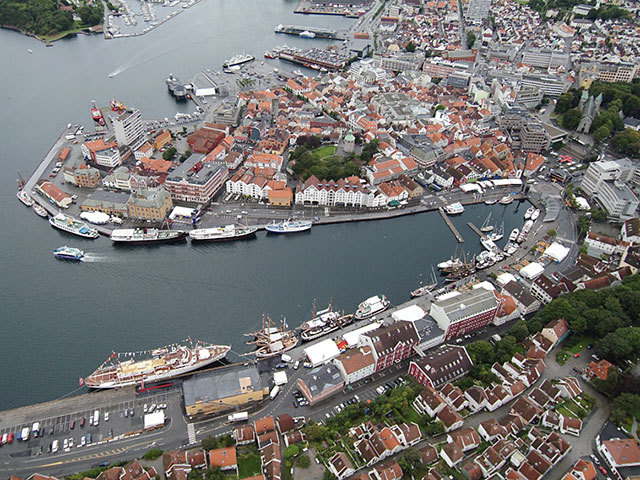 Norway's krone declined, tracking a drop in global crude prices after Iran was said to reach a deal with world powers over its nuclear program.
The currency fell as much as 0.6 percent and traded 0.4 percent lower at 8.9349 per euro as of 9:19 a.m. in Oslo.
"It's a short-term effect linked to the oil price, but also a long-term effect because this changes the fundamental income conditions for Norway," Thina Saltvedt, an oil analyst at Oslo-based Nordea Markets, said by phone. "For Norway's offshore production, it's not that positive. We're getting a new challenge with a new, cheap competitor in the market."
Iran, once OPEC's second-biggest producer, reached an agreement that will curb its nuclear program in return for an easing of sanctions, according to an official in Vienna. The accord raised speculation of increased crude shipments into a market that is already oversupplied.
Benchmark Brent crude fell as much as 2.1 percent, adding pressure on the Norwegian economy as it struggles to expand after crude plunged last year. Norway is western Europe's biggest oil producer and gets about 20 percent of its output from petroleum production.
"Companies on the Norwegian shelf will face tougher competition, because costs must be reduced even further to be competitive internationally," Saltvedt said. Oil production in Norway's Arctic Barents Sea, where Statoil ASA postponed a key development for the third time this year, could be delayed further, she said.
Norway's central bank last month cut interest rates to a record low of 1 percent to support economic growth and said it was prepared to ease again at its next meeting in September.
Recommended for you

Iran may drain offshore crude oil cache if nuclear deal reached