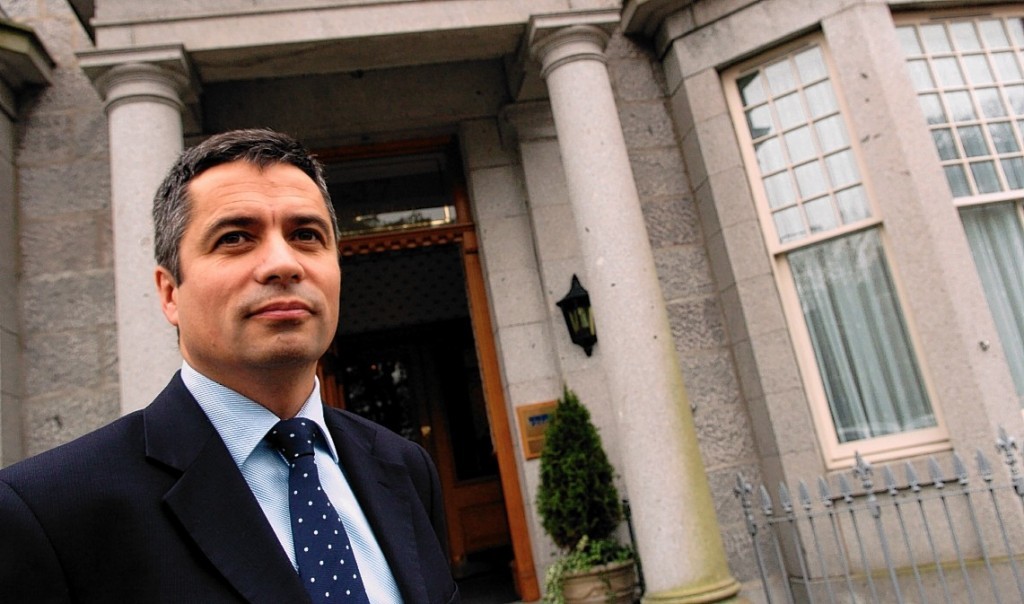 The number of companies going bust in Scotland fell in the second quarter compared to the same period last year but was up compared to the first three months of 2015, new figures show.
But while professional services firm KPMG said the figures were "positive for the majority of businesses", it warned that the oil and gas industry is continuing to "struggle" due to the oil price slump.
The food and drink, construction and care homes sectors are also faring comparatively poorly, according to the latest Scottish insolvency figures from KPMG.
Some 214 corporate insolvency appointments took place during the second quarter of 2015, an 11% drop year-on-year, the firm found.
However, administrations, which typically affect larger organisations, increased by 33% from April to June 2015.
KPMG said the statistics show that most businesses north of the border are in a strong position and can plan ahead with optimism, despite the number of business failings rising 14% between the first and second quarters of 2015.
It said the overall trend is still positive as the number of insolvency appointments declined 16% in the first half of 2015 compared with the same period a year earlier.
Blair Nimmo, head of restructuring for KPMG in Scotland, said: "Despite some uncertainties, the overall picture remains positive for the majority of businesses in Scotland, most of whom are on a fairly stable footing and looking to the future with confidence. This is reflected by the overall downward trend in the number of corporate insolvency appointments made in 2015."
However, while the UK chancellor has introduced measures to help the oil and gas industry, including an increase in the Annual Investment Allowance, the coming months will provide a crucial test for energy companies.
Mr Nimmo said: "The national figures mask ongoing challenges facing businesses in certain industries. Oil and gas continues to struggle – even as the price of oil begins to climb. The summer budget went some way to relieving the pressure on the industry but challenges remain and the next six to 12 months will be an indicator of the sector's resilience.
"As well as those in oil and gas, our restructuring advisory and debt advisory practices are busy working with businesses across the food and drink, construction and care home sectors, of which issues relating to pension deficits, working capital management, cost reduction and refinancing remain a priority."
Mr Nimmo's comments follow on from a study published earlier this week by insolvency specialist Begbies Traynor, which said the number of food and drink makers in Scotland that were in distress rose 29% compared with a year ago amid the ongoing supermarket price war.
Recommended for you

AFC kit sponsor Saltire Energy reports 'consistent' oil and gas business