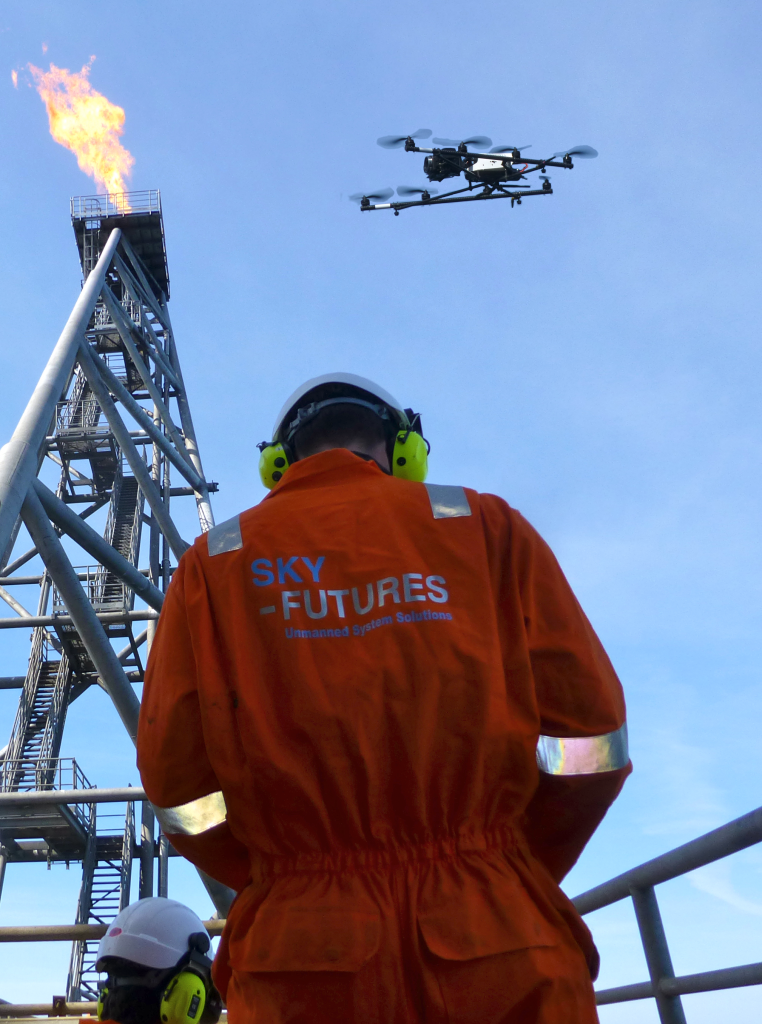 A new rapid response drone service that can monitor and inspect offshore installations in the North Sea has been launched in Aberdeen.
Sky-Futures, the UAV (Unmanned Aerial Vehicle) inspection specialist can now mobilise an inspection team from the city within 48 hours enabling managers to make rapid assessments of their installations in order to minimise risk to personnel and prevent unnecessary shutdowns in production.
The company's new safety overwatch service will provide real-time video and high definition recording of heavy lifting or other topside operations, intended to provide an additional layer of safety monitoring.
The company opened its Aberdeen operation in June.
New engineering manager Steve Moir, who will lead the new rapid response service, said: "With aging assets and the current drop in oil price, Sky-Futures understands that now more than ever, preventing loss of production is critical. Our UAV Inspection Service is available at short notice, and for preventative routine maintenance of assets, both safer and more cost-effective than previous techniques."
The firm was founded in 2009 by James Harrison and Chris Blackford who operated drones in Iraq and Afghanistan while in the British Army.
The company raised £2.5million from London-based venture capital fund, MMC Ventures earlier this year.
Sky-Futures has worked with more than 30 of the biggest oil and gas companies including Apache, BG Group, BP, ConocoPhillips, Shell and Statoil and offers drone inspection services in the North Sea, the Middle East, South-east Asia and North Africa, and has recently opened an office in Houston to serve clients in the Gulf of Mexico.
Recommended for you

Bureau Veritas Marine and Offshore supporting clients to transition