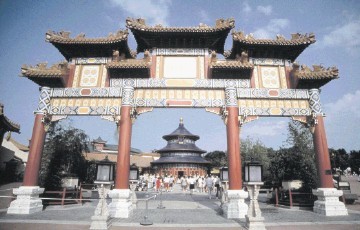 Using the world's first dedicated crude oil blending terminal, South Africa will by 2017 mix different grades of crude oil for export to refineries across Asia, enabling them to produce cleaner fuels more cheaply, an official said on Thursday.
Construction of the 2 billion rand ($161 million) fuel blending farm, which consists of 12 massive concrete bunkers, should start in August with the first output expected for the second quarter of 2017, said Pieter Coetzee, a director at OiltankingMogs, a joint venture firm developing the terminal.
"Our model is based on blending of different grades of crude to supply a specific recipe to a refinery," Coetzee said.
"We saw, in terms of environmental legislation worldwide to produce clean fuels, that there is a need for refiners to blend different grades of crude to get that specific clean fuel on the other side," he said.
Illustrating his point, Coetzee said they could typically take heavy crude oils from South America and blend them with the lighter, sweet crude of West Africa to provide almost any fuel specification for a refinery in India, China, Korea and Japan, the main export markets targeted.
"Obviously, blending happens within the refineries, they will blend on a small scale before it gets fed into the refinery, but this is no longer feasible. They need the right recipe coming into the refinery," he said.
The terminal will use a patented system in which fluid dynamics are utilised to blend the crude varieties, with specialised equipment in the tanks using the velocity of the incoming fluid to mix with the crude in the tank, said Coetzee.
South African logistics firm Grindrod GNDJ.J, MOGS which is fully-owned by Royal Bafokeng Holdings and leading oil storage company, Oiltanking, are among the shareholders at the terminal, located at South Africa's deepest natural port and emerging oil and gas hub, Saldanha Bay.
The terminal, able to fill a VLCC tanker within 48 hours when fully operational, has already attracted interest from the global oil majors and oil traders.
"We've got 10 of the 12 tanks committed for long-term contracts and the off-takers include the oil majors and oil traders," Coetzee said.
Each of these tanks will hold 1.1 million barrels of crude, which equates to the size of an Aframax or Suezmax vessel, Coetzee said of the blending and storage terminal which had a total capacity of 13.2 million barrels. ($1 = 12.4211 rand)
Recommended for you

AG&P to launch Philippines LNG terminal this year, eyes Asia expansion