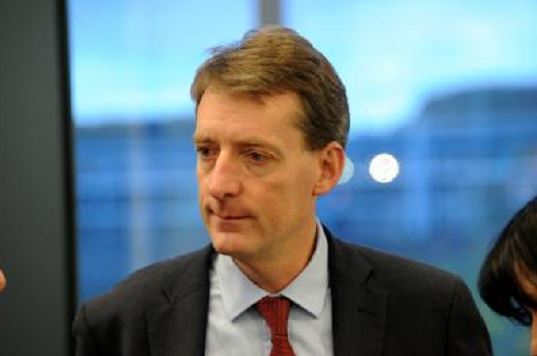 The Oil and Gas Authority (OGA) today confirmed the final bids for the 28th offshore licensing round – making it one of the largest round-ups in 50 years.
A total of 41 new licences were awarded. The second tranche of successful bids follows the 134 bids confirmed last year, totalling up to 175 licences covering 353 blocks.
Andy Samuel, OGA chief Executive, said: "The UK Continental Shelf remains a world-class hydrocarbon province where significant resources and economic value remain to be realised. The good level of interest in the 28th Round highlights the continued attractiveness of the UK's oil and gas resources.
"Licences are however just a start and industry, government and the OGA now need to work together to revitalise exploration activity across the basin and convert licences into successful exploration wells."
UK Energy Minister Andrea Leadsom added: "We are determined to make the most of our North Sea resources to provide secure, reliable energy for hardworking families and businesses and reduce our reliance on volatile foreign imports.
"We are backing our oil and gas industry which supports hundreds of thousands of jobs across the UK. The 28th offshore licensing round comes after the government announced a major package of support in March to encourage £4billion of additional investment in the North Sea which will prolong the life of this vital industry."
A total of 173 applications were lodged when the 28th round officially opened at the start of last year. An initial wave was approved in November last year. These latest confirmations follow additional environmental and consultation time. ENI led the latest round of approvals with 23 go-aheads. Shell, Nexen and OMV picked up 28 approvals between them.
The past 10 rounds have seen a sharp rise of what's on offer.
The 19th round saw 44 blocks offered and 12 awarded, compared to the 26th round's ratio of 2,818 offered and 356 awarded.
More than 40 billion barrels of oil have been extracted from the UK Continental Shelf and further 20 billion barrels are thought to still be leveraged from the basin.
Professor Alex Kemp, a petroleum economist and director of the Aberdeen Centre for Research in Energy Economics and Finance, said the number of licences taken up sent a positive message amid the oil price decline.
He said: "It's encouraging that more licences are being taken out given the collapse in the oil price and the financial difficulties of the industry.
"It's encouraging also because exploration has been very low and a good number of blocks have been licensed which indicates there are prospects.
"It's also the case that the drilling commitments are really quite modest. Not many commitment wells – most are drill or drop so the company doesn't have an obligation at the moment.
"There is a fair spread across the different parts of the UKCS – that's initially quite encouraging given the current investment climate."
Recommended for you

Oil and gas companies lodge over 100 bids in North Sea licensing round