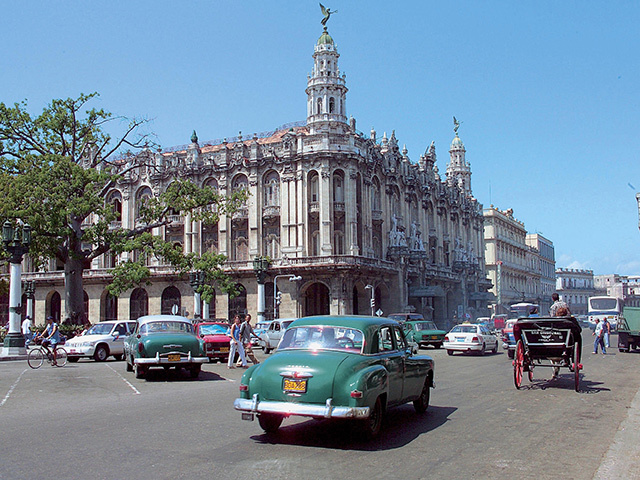 Oil boss David Lenigas has strengthened links this week with the burgeoning Cuban oil and gas sector.
His new company Leni Gas Cuba (LGC) has joined the Cuba Initiative, which seeks to improve and strengthen links with the former Caribbean Communist dictatorship. Leni Gas has also joined the Caribbean Council.
The Cuba Initiative seeks to improve and strengthen trade links and investment between the UK and Cuba.
LGC recently doubled its shareholding in Cuba-focused oil and gas player Petro Australis, which has rights in a production sharing contract covering an onshore block in north-west Cuba.
Monaco-based Lenigas said: "Both the Caribbean Council and the Cuba Initiative have a special long-standing relationship with Cuba and the Caribbean at the highest levels of Government and business, and will prove invaluable as LGC seeks to implement its business strategy in country."
Earlier this month, he stepped down from the board of UK Oil and Gas Investments (Ukog) stating that the company needed sector-experienced executive leadership to take it forward. Ukog hit the headlines when it claimed it had found an oil field of "national significance" a few miles from Gatwick Airport dubbed the "Gatwick Gusher". The company's claims for the Surrey opportunity were subsequently described by analysts as "wildly optimistic". An independent report later valued the find to have reserves totalling 9.2billion barrels of oil.
A thaw in relations between the West – particularly the United States – and Cuba has led to the opening up of new opportunities in Cuba. The country suffered from years of under-investment under the rule of Fidel Castro's Communist regime. A half a century US trade embargo against Cuba still remains.
Recommended for you

Cuba takes 200-MW power plant off line amid oil depot blaze