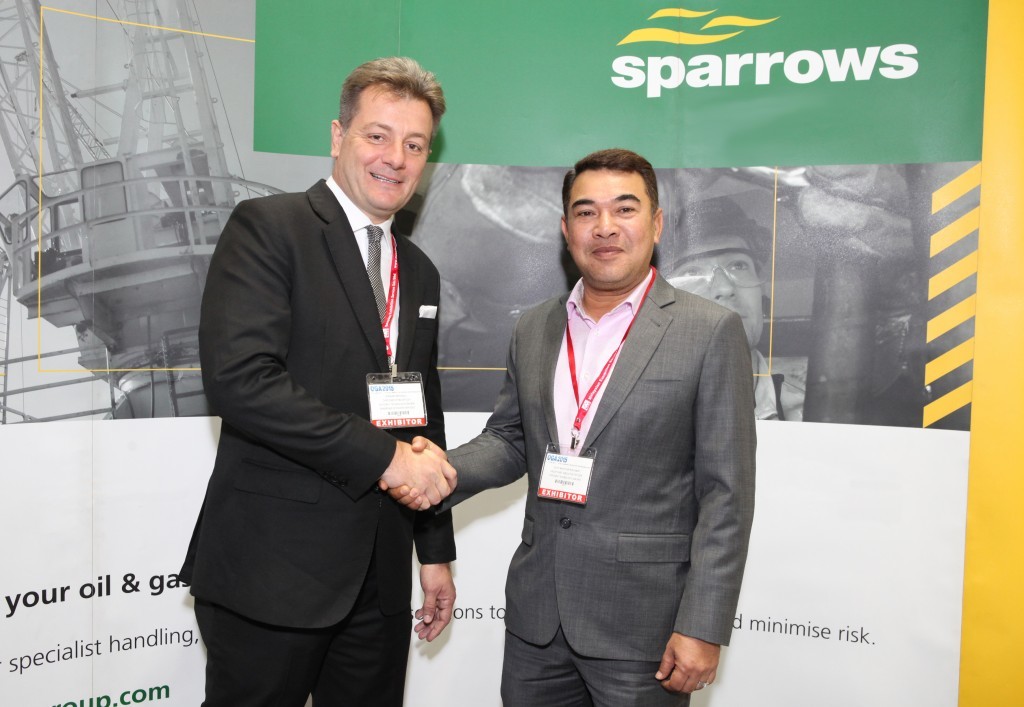 Sparrows Group has expanded into the Malaysian market after forming a strategic relationship with a service provider in the region.
The move will see the company work alongside Efficient Technology Sdn Bhd (Eftech) as it looks to treble its business in Asia Pacific over the next five years.
Sparrows will offer services including offshore crane maintenance, crane hire, fluid power, inspection and cable and pipe lay products.
Stewart Mitchell, chief executive officer at Sparrows Group, said: "We see Asia Pacific as a key growth area for Sparrows Group in the coming years.
"Malaysia's oil reserves are the fourth highest in Asia Pacific and by partnering with a well-respected local company that shares our commitment to assure delivery to clients, such as Eftech, we believe we are on the right track to realising our aims.
"In many ways a partnership with Eftech is a perfect fit as we complement each other's strengths. Eftech is an established provider of process and pipeline services, combined with our in-depth knowledge of lifting and handling, fluid power and cable and pipe lay we will provide operators with an integrated specialist service of the highest standard."
Sparrows Group has already worked with a number of drilling companies in Malaysia but it hopes the move with Eftech will enable this to increase significantly.
The company currently employs more than 120 people in the region and over 2,100 globally.
Dato' Mahathir Samat, managing director of Eftech said: "Our partnership with Sparrows Group and their considerable track record in crane maintenance services has been integral to us being awarded a licence for this type of work by Petronas.
"There is a demand in our local market for the level of service we can bring through our partnership which I am sure will bring many benefits to the Malaysian offshore sector."
Recommended for you

'We want boredom in 2023' says oil and gas industry