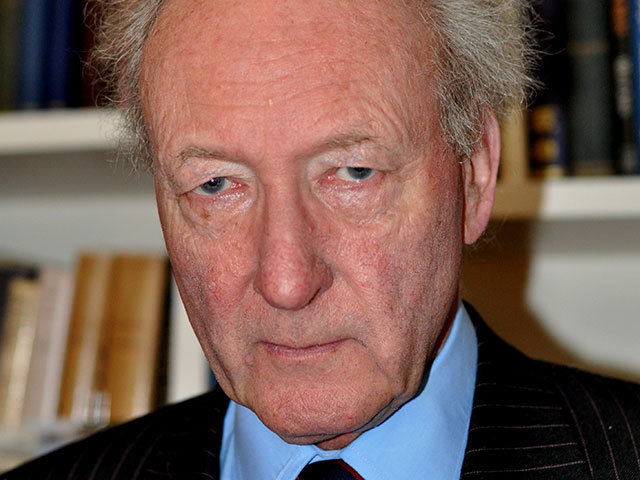 Oil tycoon Algy Cluff warned Scottish ministers the day after a moratorium on fracking was confirmed that Scotland could risk losing £250million of investment.
The multi-millionaire warned energy minister Fergus Ewing and Alex Neil that including his plans for Underground Coal Gasification (UCG) in the moratorium would have an impact on Cluff Natural Resources (CNR) ability to "operate and invest" further in Scotland.
CNR has ploughed ahead with plans to develop Britain's first offshore UCG project in recent times, despite opposition from environmentalists, who feel the methods used are unsafe and require further testing.
The letters between the businessman and the government have been published on the investigative journalism website, The Ferret.
In a letter dated January 29th, 2015, Cluff outlined his concerns regarding moving forward with his project in the Firth of Forth.
He said CNR has already "committed to invest a significant amount of money primarily through local firms or Scottish offices of larger organisations".
Cluff wrote: "We anticipate the future investment in a commercial UCG operation in the Kincardine area would exceed £250million.
"As chairman and CEO, and collectively as a Board of Directors, we have certain fiduciary duties under the companies act which, if we are to discharge properly, requires us to request clarification on the status of our UCG project following the announcement that the Scottish Government has imposed a moratorium on the validation and processing of all planning applications related to onshore unconventional oil and gas."
He called for a clarification on whether the UCG project would fall under the fracking definition and ended his note by calling for a written response from ministers in a bid to deter the "potentially devastating effect that failing to clarify" would have on his company.
Cluff put forward a number of ways in which ministers could ensure UCG was not included in a moratorium.
This included defining it as a "coal mining operation", "offshore rather than onshore" and as "underwater".
Cabinet secretary for Social Justice, Communities and Pensioners' Rights said the moratorium did not "apply to the offshore underground gasification of coal".
He added: "The Scottish Government will continue to take a careful, evidence-based approach to these developments.
"We will work with the Scottish Environment Protection Agency (SEPA) and other relevant regulators to ensure that appropriate controls and regulations are in place to protect the environment."
UCG involves pumping oxygen and water through a borehole to turn the fossil fuel into synthetic gas, which can then be converted into hydrogen, methane, carbon monoxide and carbon dioxide.
Lang Banks, director of WWF Scotland, said: "No company should ever be allowed to hold Scottish ministers or Scotland's environment to ransom like this.
"This latest revelation again highlights why plans to burn coal under the sea should be a non-starter, and why the Scottish government must extend its moratorium on unconventional gas extraction to include underground coal gasification."
"The science is clear, to protect our climate the vast majority of fossil fuel reserves must remain unburned. In a worst case scenario, proposals such as these could even extend our use of fossil fuels, locking us into a high-carbon world."
In response to the publication of the letters, Cluff said:"We wrote to seek clarification on our project as it is not fracking and there would be no scientific or public interest in including deep offshore UCG in any moratorium.
"Ten years of publicly funded independent research commissioned by the DTI and concluded in 2009. Its message was that there are no inherent risks associated with the process or the technologies employed in deep offshore UCG so long as site selection and process-management procedures are in place.
"The point of the fracking moratorium is to make an equivalent assessment of other technologies quite different to deep offshore UCG. We have a duty to put our case to Ministers in the same way anyone else would. In reality UCG is a tremendous energy opportunity for Scotland.
"Over decades the country has created thousands of jobs and billions of tax revenue from both coal, oil and gas. Deep offshore UCG can deliver similar benefits with modern cleaner technology. The country should be excited about the potential which we hope to prove can work.
"We understand that environmental activists will wish to oppose all such energy production but in reality the country needs a balanced sustainable approach to where we source our energy cost effectively and with minimal environmental impact. We are investing a great deal in contributing to the next phase".