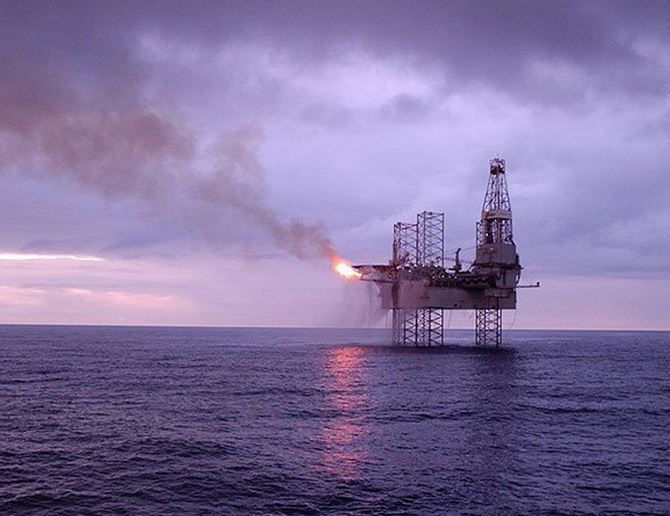 An independent oil firm has bought out its partner in North Sea fields for of £16.5million.
Third Energy Offshore, which has stakes in a fields operated by Centrica, has paid Atlantic Petroleum £7.5million on completion of the sale of its 10% stake in Pegasus West and other blocks.
Third said "remaining payments" were conditional on production from Pegasus West and further development in the blocks.
Rasik Valand chief executive of Third Energy, said: "Closing the Pegasus acquisition from Atlantic is another significant milestone for Third Energy as we move our business forward on all fronts.
"We are confident about the development of the Greater Pegasus area, underscored by our desire to make this acquisition. By increasing our equity in one of the most exciting North Sea gas discoveries, we are delivering on our strategy to create a successful British gas business, offshore and onshore.
"With our partners Centrica, we are making excellent progress on the development options for commercialising the existing discoveries and plans for further appraisal of the greater Pegasus area."
Third, which is controled by Cayman registered Third Energy holdings, also has onshore fields in Yorkshire. Recently the firm applied to "frack" fields it acquired through the purchase of Viking UK Gas and RGS Energy Services in 2011.
Faroese Atlantic Petroleum initially acquired the stake in Pegasus when it bought Volantis Exploration and its interests in 15 licences in the UK sector of the Southern North Sea, in a deal worth £8.3million in 2011.
Centrica has a 55% operated interest in Pegasus, which includes the Pegasus North well drilled in 2011.
Recommended for you

West of Shetland: The projects in the UK's oil and gas hotspot