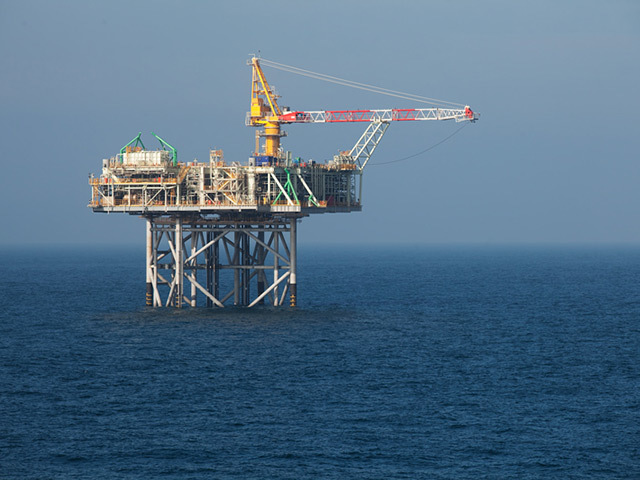 Industry body Oil and Gas UK said production is set to rise for the first time in 15 years, according to provisional figures.
Early indications have shown there could be 2.5% increase in the first half of 2015 – in comparison with the same time in 2014.
The figures have been described as "positive" by chief executive Deirdre Michie.
They were released a month ahead of its 2015 Economic Report.
The improved performance has been partially credited as being because of the production from Nexen's Golden Eagle field which came on stream in November 2014, as well as stronger delivery from existing assets.
Michie said:"Recent provisional figures from the Department for Energy (DECC) suggest oil and gas production from the UK Continental Shelf (UKCS) over the first six months of this year could be 2.5% higher than the same period last year.
"It's still early days, but initial indications suggest production could increase this year for the first time in 15 years.
"Clearly the oil price – which has more than halved since this time last year – continues to really challenge the industry. However, this positive news can indeed be attributed to the effort and investment industry has put into improving the integrity and performance of UKCS assets."
"Provisional data for the first six months of 2015 show liquids production to be up around 3% and net gas production to be up around 2.5% this year, compared to the first six months of last year. Production in the second quarter of the year looks particularly encouraging and early figures suggest that May saw the most oil and gas produced on the UKCS since March 2012."
Michie said a clearer picture would emerge at the end of the summer maintenance season, as figures for July and August are historically the most uncertain.
Writing in Energy Voice last month, Michie said the oil price slump required the industry to increase efficiency and reduce costs.
The news comes as oil slid to a six-month low as it was hit by fresh evidence of growing oversupply, investor bearishness and slowing demand in China, leaving crude prices on course for their weakest third-quarter performance since the financial crisis in 2008.