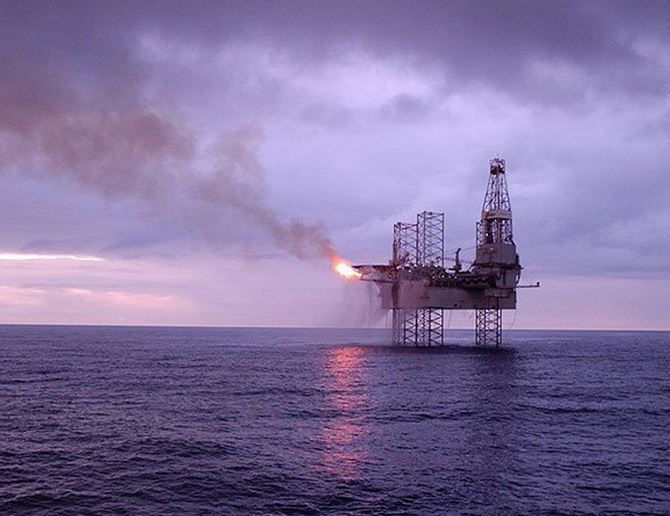 Listed UK manufacturers weighed the effects of the global oil and gas downturn on their businesses revealing mixed results yesterday.
Engineering components firm Meggitt hailed a 6% boost to its half year profits thanks to its aviation spare parts business which offset a decline in its oil and gas valves business.
Meanwhile, pump actuator maker Rotork said its oil and gas business saw revenues drop £15million as it was hit by weak oil prices and political instability.
Meggitt rose to the top of the FTSE-100 leaders board last night, up 8% after half-year results showing pre-tax profits up 6% to £152 million at the engineering group.
The FTSE 250-listed Rotork also saw a lift in its shares, up nearly 3% to 222p.
Meggitt, which also specialises in the aerospace and defence sectors, said revenue growth for the full year would be in line with previous guidance despite the 18% decline in its energy business.
Stephen Young, Meggitt's chief executive said: "First half revenue growth of 10% was in line with expectations, with military revenue stronger than expected offsetting the effect of challenging trading conditions in the energy market.
"We remain confident in delivering low to mid-single digit organic revenue growth for the full year, as guided at the beginning of the year,"
Shares in the Bournemouth-based group added 36.8p to 501p.
Rotork, which makes actuators for gearboxes and pneumatic instruments, said its pre-tax profit was down 8% to £56.3million , while revenue declined 1% to £274.2 million in the same period.
The group, which recently relocated its Scottish business to Glasgow, said it has a "lean business model" and has been accelerating cost-cutting plans in response to the impact the oil and gas market slowdown is having.
Earlier in the week, shares in product testing giant Intertek soared after the firm shrugged off a downturn in its oil and gas business to report a 16% surge in profits.
The global firm, which tests everything from toys to oil pipelines, saw its shares rise over 11% after it revealed a 3.5% rise in revenues to £1.06billion and pre-tax profits of £149.8million in the half year to 30 June.
Last night the firm largely held onto its gains as its share price edged down just slightly to 2,713p.
Chief Executive Andre Lacroix, who recently succeeded Wolfhart Hauser to the role, noted a strong performance in its products-related business, particularly in consumer goods, electricals and commodities, had helped offset challenging conditions in its oil and gas capital spending business.
The company, which has testing facilities in the north-east at Bridge of Don and Dyce, said it expects the industry to recover.
"We expect oil and gas infrastructure markets to recover and that the long term growth in industry services will be driven by global population and energy consumption growth, and capex and opex spending to support world economic growth," it said in a statement.
Recommended for you

Saipem agrees to 'de-scope' Harland and Wolff NNG contract after 'delays'