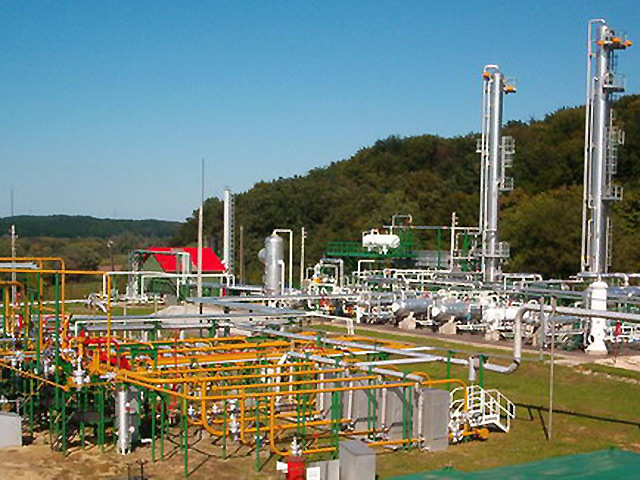 Hungarian oil and gas group MOL's second-quarter net profit surged 161 percent from a year earlier as its downstream segment posted its best ever quarterly result thanks to strong refining and petrochemicals margins.
The company's so called clean EBITDA, or core earnings, jumped 89 percent to 179.5 billion forints ($629.63 million), exceeding analysts' median forecast of 169.9 billion in a poll by business website portfolio.hu. It was also above the 154.1 billion forints core earnings recorded in the first quarter.
MOL posted a net profit of 62.7 billion forints, compared to a profit of 24 billion forints in the same period of 2014.
The company also raised its full-year outlook.
"We expect to significantly exceed our previous expectations and surpass our 2015 clean EBITDA target by 10 percent, reaching a level around $2.2 billion and matching our 2014 performance," MOL Chairman and Chief Executive Zsolt Hernadi said in the report.
Hernadi said MOL was targeting around $1.3 billion in organic investment in 2015.
MOL's downstream business contributed more than two-thirds to EBITDA in the second quarter, supported by an exceptionally favourable external environment, the company said.
In the quarter, MOL's downstream business reported a surge in core earnings to 127.4 billion forints from 28.6 billion in annual terms.
"The performance was supported by further strengthening refining margins, mainly driven by widening gasoline crack spreads, the highest ever petrochemical margin and seasonal uplift of demand," MOL said.
Upstream EBITDA, excluding special items, however dropped by 14 percent to 53.5 billion forints year on year.
MOL operates refineries in Hungary, Slovakia and Croatia. It also has exploration and production assets in the North Sea and countries including Pakistan, Iraq, and Russia.
This year MOL launched a new three-year programme in its downstream business to boost profitability.
In upstream, MOL's daily production was 103,600 barrels per day, compared with 103,300 barrels in the previous quarter.
The company said its Kurdistani and North-Sea production offset declining contribution from its Hungarian and Croatian fields.
Recommended for you

Slb makes 'strong' start to 2023 as Q1 profits top $1bn