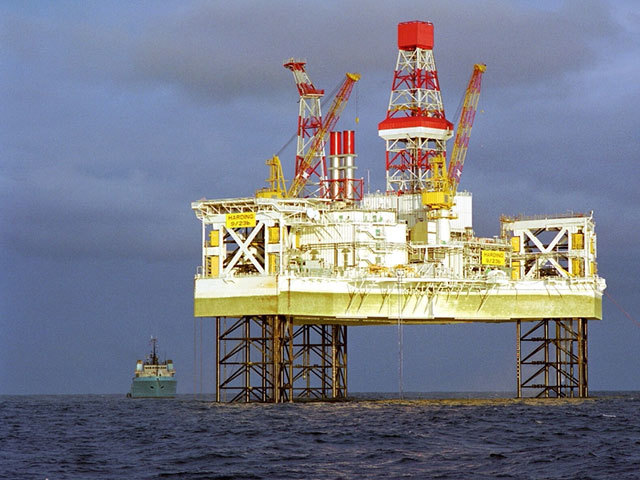 Taqa Bratani has announced plans to reduce its offshore headcount by around 100 positions.
The move is likely to affect contractors and comes just a week after Wood Group and Ensco revealed they were both in consultation over job losses.
A spokeswoman for the company said the move was not in response to a change in shift pattern that many companies have been making to three on, three weeks off.
Taqa is set to retain its two weeks on, three weeks off shift pattern.
It is understood the main contractor affected is likely to be Wood Group.
She said: "TAQA's UK North Sea business, along with the industry as a whole, is operating in a challenging environment.
"The combination of an enduring low oil price, declining production rates and increasing operating costs, means we must continually review our activity set and refine our approach in order to prioritise the areas of our business that will ensure our long-term success.
"As part of our focus to deliver safe, efficient and sustainable operations and development in the UK North Sea, we are restructuring our offshore organisation to establish a consistent operating model across our northern and central North Sea platforms and give us greater ownership of all aspects of our business by ensuring TAQA staff are in key leadership positions.
"As a result we have regrettably determined that it is necessary for us to reduce the size of our offshore crews. We are currently proposing a reduction of around 100 offshore core crew positions, mainly impacting contractors.
"Working closely with our key contractor companies, the process will take a number of weeks and will involve consultation with those potentially affected by this change.
"Our workforce are fully informed of the proposed changes and we will work to support them through the process.
"We foresee that this proposal, combined with other efforts to optimise our business, will extend the life of our platforms."
Oil and Gas UK have estimated that since the beginning of the oil price decline last year around 5,500 jobs have been affected in the industry.
The body's chief executive Deirdre Michie previously said that figure could be a conservative one.
Recommended for you

Strengthening the future of clean energy with TRAC Renewables