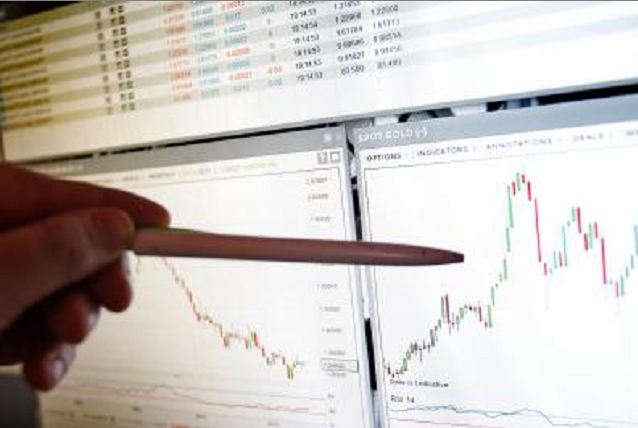 Searching for oil off the coast of one of the world's most dangerous and corrupt countries was always going to be difficult for Soma Oil and Gas Ltd. Now its work in Somalia is being scrutinized by the UK's Serious Fraud Office.
On July 31, the SFO raided Soma's London office as part of its investigation into almost $500,000 worth of payments to Somali officials. Soma, funded by Russian billionaire Alexander Djaparidze and headed by former UK Conservative Party leader Michael Howard, says it's done nothing wrong and is cooperating with the inquiry.
Soma has "always conducted its business in a completely lawful and ethical manner" in trying to develop the country's first oil reserves, it said in a statement Aug. 3. The SFO has confirmed "no suspicion whatsoever attaches to Lord Howard," Soma said AugUST 1. Djaparidze didn't respond to Bloomberg requests seeking comment.
Soma began working more than two years ago in Somalia, where al-Qaeda-linked militants have waged an insurgency since 2006. The country hasn't had a functioning central administration since civil war erupted almost a quarter of a century ago. It also ranks alongside North Korea as the world's most graft-ridden nation, according to Transparency International, the Berlin-based watchdog.
The company's involvement in Somalia has dovetailed with the British government's increased focus on the country.
UK Prime Minister David Cameron told a Somalia conference in London in May 2013 the nation was a foreign policy priority, a month after the company was incorporated and the UK reopened its embassy in Mogadishu, Somalia's capital.
In August that year, Soma signed a deal with Somalia's government to explore for oil off the coast.
Djaparidze-led investment company Winter Sky, which owns 30 percent of Soma, provided it with $50 million for a seismic survey, Soma Chief Executive Officer Robert Sheppard said in March 2014. Soma has since spent $40 million on surveys of 60,000 square kilometers (23,166 square miles) off Somalia's coast, according to the company's website.
Eight months after the deal with Somalia's government was signed, the company made a series of payments to government officials under a capacity-building agreement that may represent a conflict of interest, according to a report prepared by United Nations investigators. The unpublished UN report was given to Bloomberg by a person close to the UN investigation who asked not to be identified because it isn't public yet.
The SFO investigation is based on the UN report, the person said.
The SFO declined to comment when contacted August 4.
"No person involved in the program was, or is, in a position to influence the decision to grant any commercial agreements for the benefit of Soma," the company said. The capacity-building agreement began at the request of Somalia's government to provide "much needed resources, technical capacity and infrastructure," it said.
Among payments questioned by UN investigators was $15,000 made to Abdullah Haider, a Somali government adviser whom the UN called one of the "key architects" of the Somali government's deal with Soma.
Haider confirmed the payments, saying he gave "some advice" to Somalia's government as a consultant.
"It is absolutely not a conflict of interest," Haider said by phone Aug. 7 from Mogadishu. "I don't make the final decision. I am not the architect."
Soma said the UN has "fundamentally misunderstood" the capacity-building agreement. It also said there was no conflict of interest in its payment of almost $500,000 to the government to cover the legal fees of Canadian lawyer Jay Park, an adviser to Somalia's government who the UN also described as a key architect of the accord.
Park said his company doesn't consult for Soma Oil & Gas.
"I am not in a position to speak to media without the consent of my client" the Somali government, he said by e-mail Aug. 3. Somalia's government said it's cooperating with the SFO investigation.
The UK government played no role in the Soma deal and signing commercial contracts is a decision for the Somali government, the Foreign Office said by e-mail August 7.
Barnaby Pace, a Somalia researcher for the London-based watchdog Global Witness, said all parties should heed the UN's call for a moratorium on all new oil deals in the country.
Recommended for you

What do we use it for? Looking at the UK's non-energy oil demands