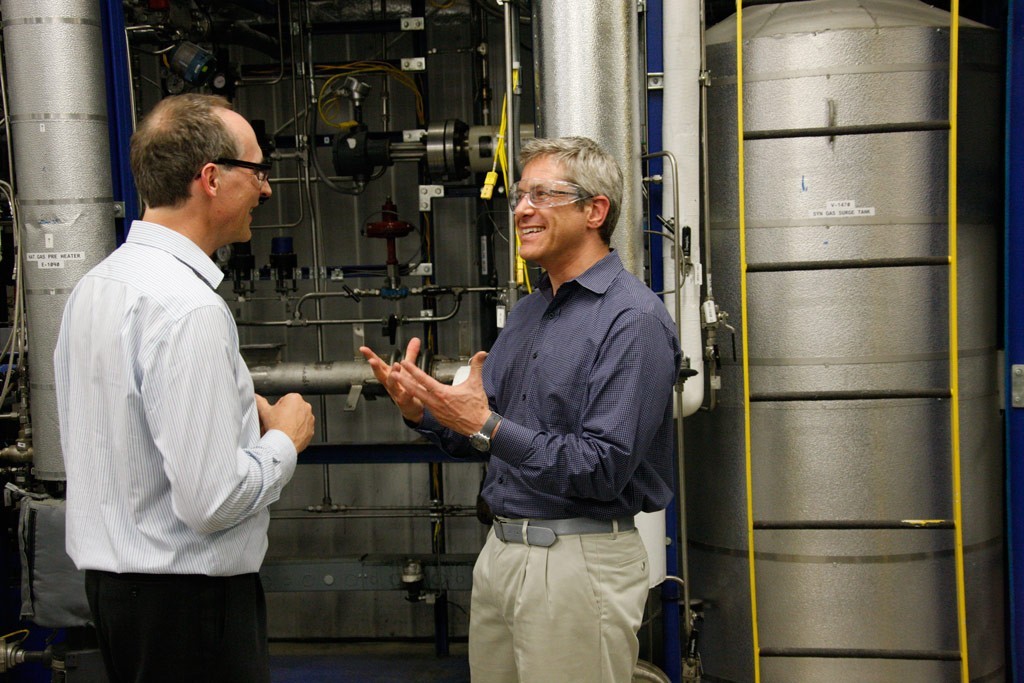 Gas-to-liquids specialist Velocys has parted company with long-standing chief executive Roy Lipski, "with immediate effect and by mutual consent".
The move comes a month after Lipski was suspended pending an investigation into allegations of serious misconduct. At the time, Velocys said the allegations did not "involve any element of fraud or financial impropriety".
However, the company today stressed Lipski was not the subject of a disciplinary hearing and there was no finding that any misconduct took place.
In a statement, the company simply said it was progressing into its commercial phase where project management and engineering skills will be increasingly important keys to its future success.
Velocys chairman Pierre Jungels, said: "In the nine-and-a-half years Roy has been CEO at Velocys, through his entrepreneurial skills and spirit he has led its transformation from an interesting idea to a substantial company with proven technology on the verge of commercialisation.
"The search for a new CEO will commence shortly. In the meantime, it is business as usual at Velocys as the construction of the company's commercial reference plant progresses to plan and as we engage with multiple other parties to secure our next commercial smaller scale GTL plants.'
Roy Lipski said: "I am very proud of the company that I've helped build over almost 10 years, and extremely thankful for the opportunity I was given to lead Velocys during its most formative stages. I leave a business that is in better shape than ever, and well on course to becoming one of tomorrow's great companies."
Susan Robertson, chief financial Officer, will continue to act as CEO until a new appointment is made.
Lipski, has been pioneering modular GTL since 2005 when he helped found Oxford Catalysts (now Velocys). He holds an honours degree in biochemistry from Cambridge University. He began his career working at Goldman Sachs in London.
Velocys, has been at the forefront of smaller scale GTL production. It turns natural gas (or biomass) into premium liquid products, such as diesel and jet fuel, adding value to shale gas and making stranded or flared gas economic.
The company has over 100 employees based in its commercial centre in Houston, Texas and technology centres near Columbus, Ohio and Oxford, UK.