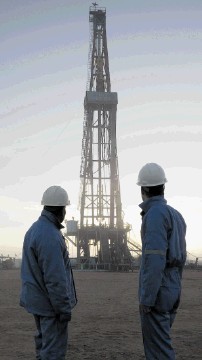 Amec Foster Wheeler has won a contract to remove bottlenecks from the massive Hassi R'Mel gas field, 550-km south of Algiers.
The value of the consultancy contract, with Africa's largest oil and gas company Sonatrach, has not been revealed.
The specialist work will support Sonatrach's aim to operate the Hassi R'Mel gas and enable Algeria to remain a major exporter of gas.
The engineering design services involve a major flow assurance exercise using Amec Foster Wheeler's proprietary software to identify future bottlenecks in the gas field gathering network. The team will undertake detailed pipeline design, compression studies and the multi-disciplined specification of the additional infrastructure required to allow continued production.
Roberto Penno, Amec Foster Wheeler's group president for the region, said: "We are delighted to be working with Sonatrach again on this major development using our considerable upstream and pipelines expertise, and hope to further build the relationship by supporting them with their future plans in the region."