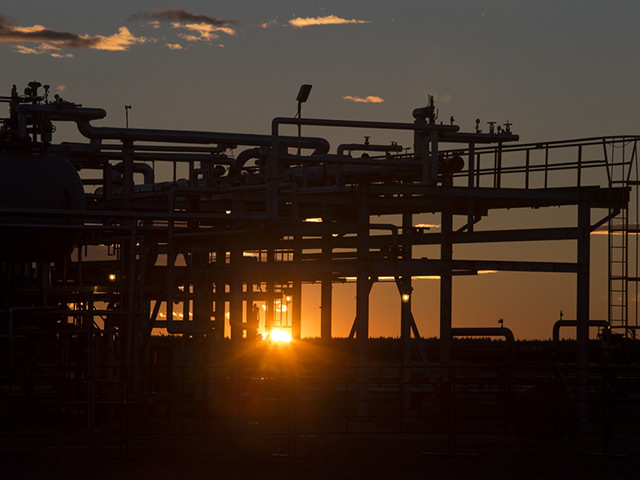 Lower oil prices have blown a £100million-plus "impairment" hole in Apache North Sea (ANS)'s latest accounts.
The one-off write-down in the oil producer's 2014 figures comes after a review of the value of its assets.
It follows an even bigger write-down on holdings revealed a year ago, when 2013 results highlighted a £374million hit.
The smaller write-off in the latest period meant operating profits rose by 98% to £135million despite a 20% drop in turnover to £1billion, and pre-tax profits were up 58% at £116million.
Without the impairment charges, operating profits slumped by 46% as plunging crude oil prices knocked revenue.
Production was also down, with ANS reporting 16.7million barrels of oil equivalent last year after pumping 18.2million in 2013.
The latest accounts also highlighted the spiralling costs faced by North sea producers in 2014 – before oil prices nose-dived and forced firms to find cheaper ways of doing business.
ANS said: "During 2014 the lifting cost per barrel increased by 20%, driven by higher exchange costs as well as an increase in underlying costs such as labour, fuel, materials and lower production volumes."
Houston-based Apache, which this year celebrates the 40th anniversary of production from its North Sea Forties field, invested more than £500million in the UK business last year despite the oil price slump.
ANS highlighted its 18 development wells drilled in the Forties area and continued investment in infrastructure.
It also commissioned the new Forties Alpha satellite platform (FASP) in the third quarter in order to exploit new opportunities in the area.
The new facility provides an extra 18 drilling slots and power generation, fluid separation and gas lift compression.
ANS, which sold stake sin the Val D'Isere, Les Arcs and Seagull fields in 2014, said it was investing a further £166million in a "diverse set of capital projects" this year.
It added: "Forties will gradually reduce its drilling in 2015 from three platform rigs at the start of the year down to a single platform string, but will continue to have a jack-up in operation drilling both exploration opportunities and ongoing FASP wells."
Apache entered the North Sea through its £401million acquisition of Forties from BP in 2003.
In June, Cory Loegering took over as the new head of ANS as region vice-president. His predecessor in the role, Jim House, is now senior vice-president for Apache's operations in the Houston area.
Recommended for you

Cornerstone ready for 'massive' UK North Sea opportunity after buying up assets